Timothy Bradley to return to the ring next month against Ruslan Provodnikov
Timothy Bradley is set to make his long-awaited return to the ring next month in a WBO welterweight title defence.
Last Updated: 03/02/13 4:01pm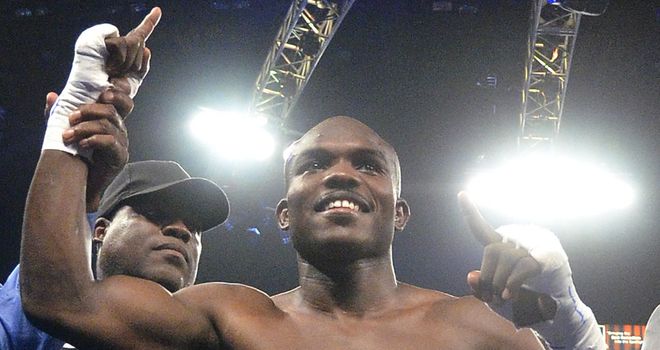 Bradley edged past Manny Pacquiao on points in a highly controversial fight last June and has not been seen in the ring since as he recovers from injuries picked up in the Las Vegas bout.
His manager Cameron Dunkin said: "I negotiated the purse. We came up with a number that wasn't ideal, but both sides were willing to live with.
"Tim was willing to live with it because he wants to fight. The only thing that can change is if there's something in the agreement that he doesn't agree with and I'm sure it can be worked out. Everyone feels like the fight is going to happen.
"It's an entertaining fight because this guy brings it. He comes hard and Tim comes hard. It should be a terrific fight."
Provodnikov - a former sparring partner of Pacquiao - suffered his sole loss in 23 fights against Mauricio Herrera two years ago, but has since recorded four stoppages in five bouts to haul himself back into title contention.