Daughters dismiss Muhammad Ali rumours
Two of Muhammad Ali's daughters have dismissed rumours of their father being close to death.
Last Updated: 04/02/13 7:22am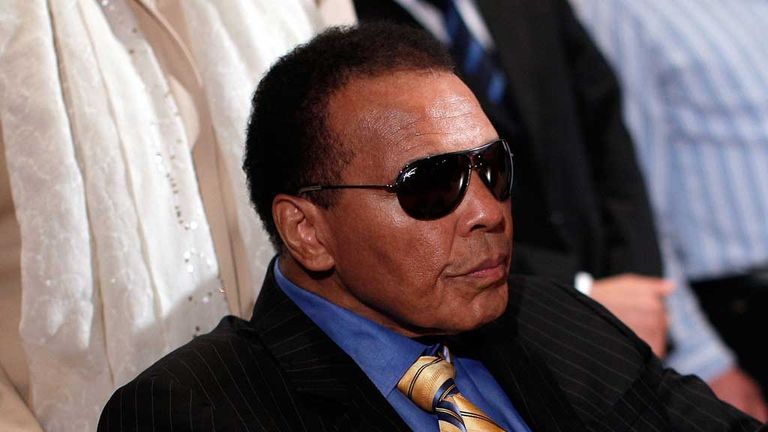 The rumours were started by a report quoting Ali's brother Rahman, even though he said he had not seen his brother since last summer and had no contact with the family.
May May Ali said she had talked to her father on the telephone on Sunday morning and he was fine.
She added that Ali, who celebrated his 71st birthday last month, was watching the Super Bowl at home in Arizona, wearing a Baltimore Ravens jersey.
"He's fine, in fact he was talking well this morning," she said. "These rumours pop up every once in a while but there's nothing to them."
Laila Ali also took to Twitter to say her father, who suffers from Parkinson's disease, is fine.
She tweeted: "2 all concerned, my father is the same as usual. I spoke 2 his wife today and she said he is totally fine & was watching the game! Thanks!"