Mikkel Kessler will be looking to knock Carl Froch out on May 25
Mikkel Kessler admits Carl Froch was his toughest opponent to date, but that he hopes to knock him out on May 25.
By Adam Norman
Last Updated: 05/02/13 11:32am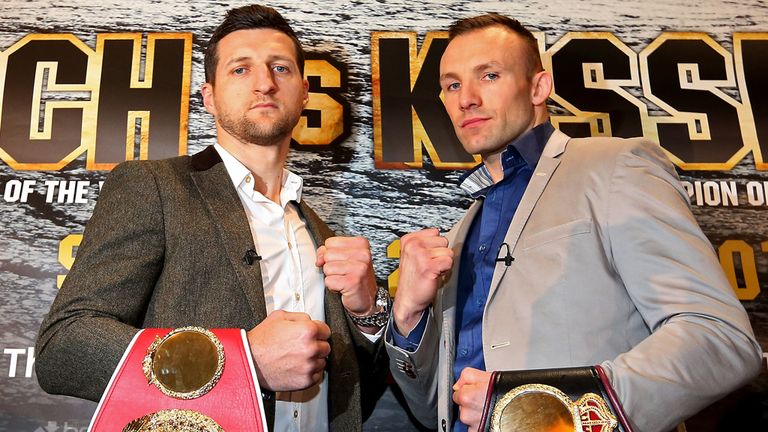 The 'Viking Warrior' edged their first fight on points in Herning in 2010, a barnburner that could have gone either way.
However, the likeable Dane is pleased Froch has finally admitted he lost that fight after previously claiming he was the victim of a 'home' verdict.
"I got Carl to admit today he lost the first fight fair and square," he told Sky Sports. "If I lose on the 25th, I will admit it. Don't be like that, be a man and admit it. Now he has but he's going to lose again.
"I will try to knock him out this time. It was a hard fight we had last time. I wanted to give him the chance to fight me again. I never got the rematch against Calzaghe, so now I'm here.
"There's been some very difficult fights but that was the toughest, most physical fight I've been in."
Kessler believes promoters Eddie Hearn and Kalle Sauerland will ensure a level playing field on the night.
"I hope the judges are fair and square," he added. "Carl doesn't want to win the fight on unfair judging, I know that, and I want to win a fair fight.
"It's going to be a massive fight. I hope there are some Danish fans buying tickets. But I'm half English, so maybe I have some English fans too."