Scott Quigg insists fight with Carl Frampton will happen at some stage
Scott Quigg praised Carl Frampton for stopping Kiko Martinez - but is still confident he would beat the Belfast boxer.
Last Updated: 10/02/13 9:51pm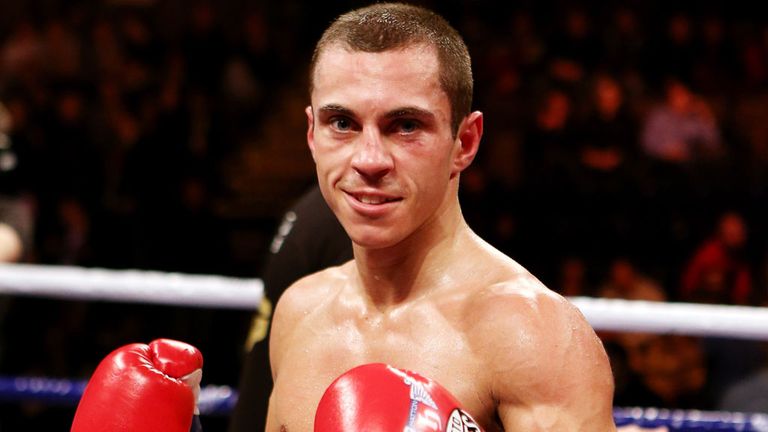 Belfast boy Frampton thrilled his home crowd inside the Odyssey Arena on Saturday night by becoming the first man to stop Martinez, flooring the Spaniard in the ninth with a superb straight right.
Quigg was at ringside to see his rival claim the European title in only his 16th professional fight and was full of praise for the new champion.
"It was very impressive to be honest," he told Sky Sports. "He kept his cool. I thought for the first four or five rounds Martinez was going to be dangerous.
"Then he (Frampton) started applying the pressure and chipping away, stopping him late on just as I thought he would.
"He was getting tagged in there - he still has things to work on. But I've still got things to work on. He got through some sticky patches, came through and it was a very impressive stoppage."
After the fight promoter Eddie Hearn talked about getting 'The Jackal' a shot at a world title in the near future.
Showdown
However, a showdown with Quigg is something both fighters still want to take place, and the Bury boxer is confident he's seen enough chinks in Frampton's armour to get the better of the Northern Irishman.
"It's going to happen," Quigg - who stopped Rendall Munroe, sending him into retirement in the process, in his last outing back in November - added.
"They are talking about getting an IBF shot, or a WBC shot, if there's a world title on the line then that would be even bigger.
"But the fight will definitely happen. I want it and he wants it. It's got to happen - the public want it.
"Tonight he was in with his first live opponent and he showed a few more flaws. He was getting tagged. But he'll say the same about me if he sees me fight.
"But there were things I saw tonight which are new. I'm very confident (of winning) when the fight happens."