Matthew Macklin says a fight could easily be made with Andy Lee
Matthew Macklin is hoping to lure Andy Lee into a fight in the United States following Lee's return on Saturday night.
Last Updated: 12/02/13 12:01pm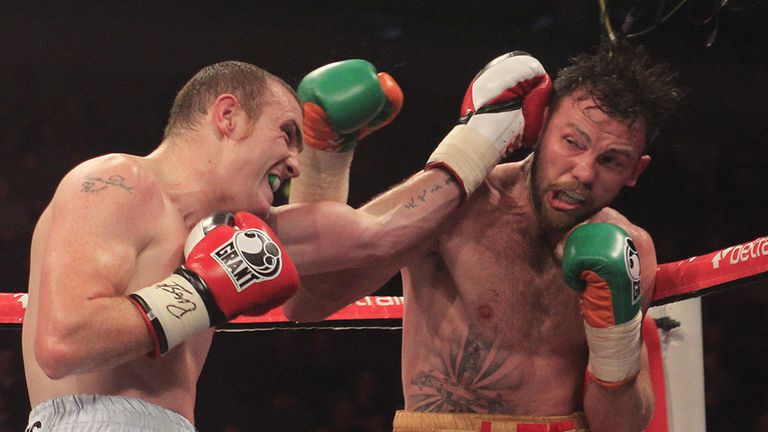 Lee had his first outing since basing himself in the UK with trainer Adam Booth but appeared lethargic in a 10-round points victory over Anthony Fitzgerald.
The Irishman has a huge fanbase in the States though, having spent much of his career under the tutelage of the late Kronk legend Manny Steward.
And a big-money return to the States could be on the cards with both Macklin and Lee under the promotion of Lou DiBella.
While Lee called out Londoner Darren Barker after his victory in Belfast, it was his comment beforehand that Macklin would be the 'easier' fight that has irked the Brummie.
"He's a decent boxer but privately he and the people around him know that I have his number," Macklin told Boxingscene. "I've already told Lou that I'm happy to take the fight so if Andy wants it all he has to do is call Lou.
"Lou has a TV date (May 11) and I want the fight so the only question is does Andy really want it?"