Gavin Rees: Even Americans want me to knock Adrien Broner out
Gavin Rees says even American boxing fans want him to knock out Adrien Broner in Atlantic City on Saturday.
Last Updated: 15/02/13 4:16pm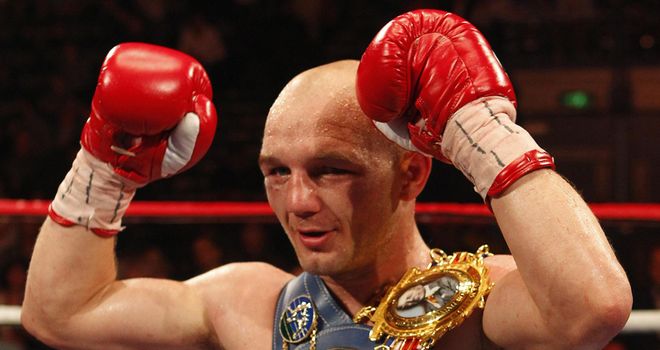 Broner has been in typically antagonistic form in the build-up to the fight, and admitted he is so unconcerned by the Welshman they he and his team have not even bothered to watch tapes of their opponent.
The Cincinnati-born champion has insulted his rival at every opportunity and although Rees (37-1-1, 18KO wins) has kept his composure under the verbal onslaught he admits he would love to shut the American up in the ring.
"I'm going to knock him out on Saturday night and I can't wait," said the massive 19-1 outsider.
"His attitude stinks. He shows fighters no respect, but he hasn't even earned the right to do that.
"What has he done? I've been in the States for five weeks now and America boxing fans don't like him. They tell me they hope I beat him and shut him up.
"I think he acts like a fool for no reason and no-one really likes that. Who has he fought? I've seen his fights and half of those guys just stood in front of him letting him dictate the pace of the fight. I'm not going to let him do that."
Broner was hugely impressive in stopping Antonio DeMarco in his last fight but Rees should prove a tough opponent - he has only ever lost one fight.
"I've never been stopped," he said. "I can take him out in the first round, but I am ready to go into deep water if I have to.
"Either way, I have trained hard and will be ready to dictate the pace of the fight and not let him get away with a lot of what other fighters have let him do."