Trainer says Rees has every right to share a ring with Adrien Broner
Gary Lockett believes Gavin Rees's experience will play a big factor in his fight with Adrien Broner on Saturday night.
Last Updated: 15/02/13 4:44pm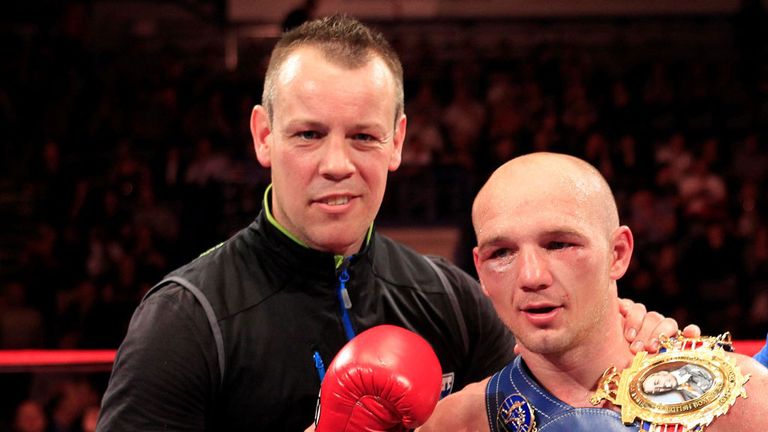 The American will start the fight a massive favourite but Lockett believes his charge has every right to share a ring with the WBC lightweight champion.
"This is Gavin's 40th fight and he brings a wealth of experience to Atlantic City - that's a fact that has been overwhelmingly overlooked," said Lockett.
"It has been said that he should never have taken the fight. What a stupid statement to make as he sits at number six in The Ring magazine rankings - testament to the fact that Gavin has both earned and deserves this shot.
"Broner tried to get under Gavin's skin at the press conference on Tuesday with some childish and disrespectful antics, but Gavin had all the answers. Gavin outwitted him and he hated every minute of it."
Lockett revealed that when Rees joined his gym he told the former light-welterweight champion he needed to smarten up his act to fulfil his potential.
"We get on really well but it's no secret that Gavin used to be a party animal," said Lockett. "When he approached me and asked me to train him I read him the riot act.
"He responded with a remarkable attitude and discipline toward his training that has led him to the shot at Broner on Saturday and I can only praise him - he's a joy to work with."