Darren Barker will finally get it on with Simone Rotolo next month
Darren Barker will take on Italian Simone Rotolo when he tops the 'London's Finest' bill at Wembley Arena on March 9.
Last Updated: 15/02/13 5:15pm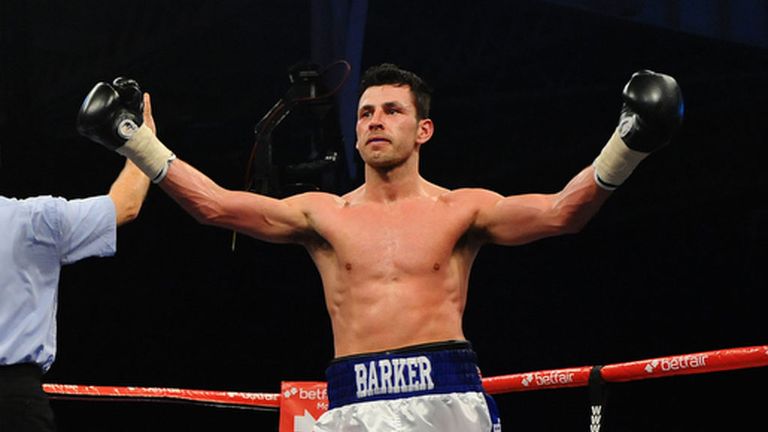 The fight, for the vacant IBF inter-continantal middleweight title, had been due to take place last September only for an arm injury to sideline Barker.
It was yet another setback in the career of the Barnet stylist, who finally made his return to action in December with an impressive stoppage of Kerry Hope.
"I have watched him," said the 30 year old. "I suppose there is a sense, a little bit, of unfinished business as well where I had to pull out of the September fight, so it will be good to get in there and put this one behind me, put on a good performance and really crack on.
"He is experienced, he has had 30-odd fights, he is in his late 30s so he knows his way around the ring. He will be looking to make things difficult.
"I think he likes to do a lot of his work off the back foot so he is tough and experienced but I have a good bit of momentum behind me at the moment, I am injury free and really looking forward to putting on a good show.
"I am feeling really good, I am in fantastic shape and I had a good training camp out in Spain. I am where I want to be, if not slightly in front."
Rotolo (35-3) hasn't tasted defeat since a 2007 European title fight against former world champion German Sebastian Sylvester.
The undercard is headed by another fight that fell through recently, when Lee Purdy takes on Carson Jones for the IBF international welterweight strap.