David Price insists Tyson Fury wants heavyweight grudge match
David Price has surprisingly defended Tyson Fury by insisting he is not ducking their heavyweight grudge match.
Last Updated: 23/02/13 2:40pm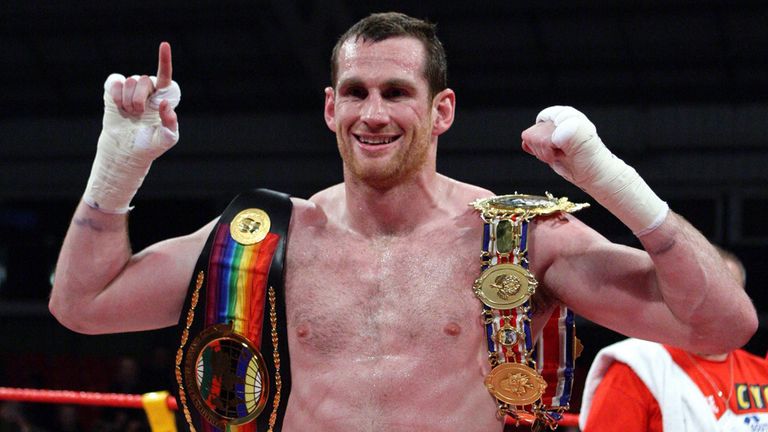 Fury has been accused of ducking a fight with Price after he vacated his British and Commonwealth titles rather than face the Liverpudlian.
Both men are concentrating on different opponents, with Price facing Tony Thompson this weekend, while Fury has been linked with a fight against another American Steve Cunningham.
But Price insists Fury is willing to face him and believes it is his management team who are standing in the way of the clash until there is more money on offer.
Brains
"Do you know what - I don't believe Fury would back out of a fight with me," he said.
"But I do believe the people around him are viewing it as a dangerous prospect.
"Fury's not clever enough to think 'I'll wait and do this and that first'. He'd just run in and fight me tomorrow, I know that for a fact.
"It's the people around him. They've got the brains and they are thinking 'David Price is a big puncher and a dangerous opponent, this could all end very quickly.
"I think it's down to them. They want to wait until there's more money in the fight and that's fair enough. I don't blame them."
Strike
Fury has suggested he will target a world title before battling his bitter foe, but Price feels there is already enough interest in the fight.
"It does make more sense to wait but there's no guarantee of it happening, that's the thing," he said.
"As I've said with heavyweight boxing, so much can change so quickly. One punch can change everything.
"Sometimes it's about striking while the iron's hot and I think in six months, this fight is going to be as big as it's ever going to be without a world title on the line.
"There are a lot of things in the way of Fury fighting for a world title anytime soon and in the meantime I think we may as well just get it settled, fight each other and then crack on."