British boxer Nicola Adams defied injury to win gold medal at London 2012 Olympics
Nicola Adams hid injury and battled through the pain to win a historic gold medal at London 2012.
Last Updated: 20/02/13 4:41pm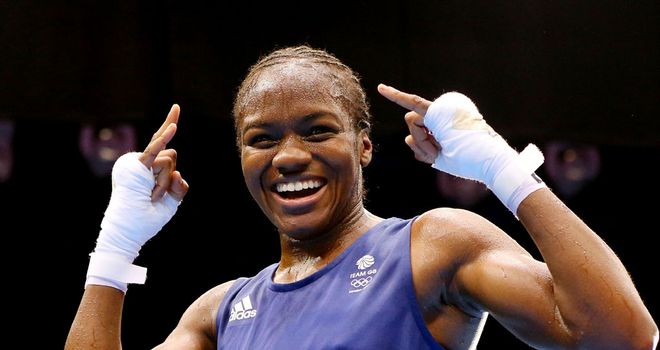 Adams, 30, dominated the flyweight division and knocked down three-time world champion Ren Cancan in the final, while keeping secret a serious hand injury which caused her pain and restricted her training regime.
The Leeds fighter damaged ligaments in two knuckles on her right hand during her run to the final of the World Championships in May last year and the injury threatened to hit her hopes of an Olympic medal.
"I boxed right through the Olympics with a battered hand," admitted Adams.
"I damaged it at the World Championships, but I knew I had 10 or 12 weeks before the Olympics and we came to the conclusion we could bandage it up and make the best of it.
"It was bad enough that I couldn't warm up on the pads and I felt it all the way through my fights.
Determination
"But I had the will-power and determination to get through it. I kept telling myself I only had one or two fights more to go before I realised my ambition of becoming Olympic champion."
Adams, who underwent surgery on her injury in December, is now likely to return to the ring at the European Union Championships in Keszthely, Hungary in June.
"I am still as passionate as ever about the sport," added Adams, who will receive her MBE next week at Buckingham Palace.
"I have still got to get a gold medal at the World Championships and I am also looking forward to the Commonwealth Games in Glasgow next year. I have a lot left to prove before I am finished."