Prizefighter: Martin Rogan plans to end Audley Harrison's career on Saturday
Martin Rogan is relishing a return to Bethnal Green on Saturday as he bids to win Prizefighter for a second time.
Last Updated: 20/02/13 11:24pm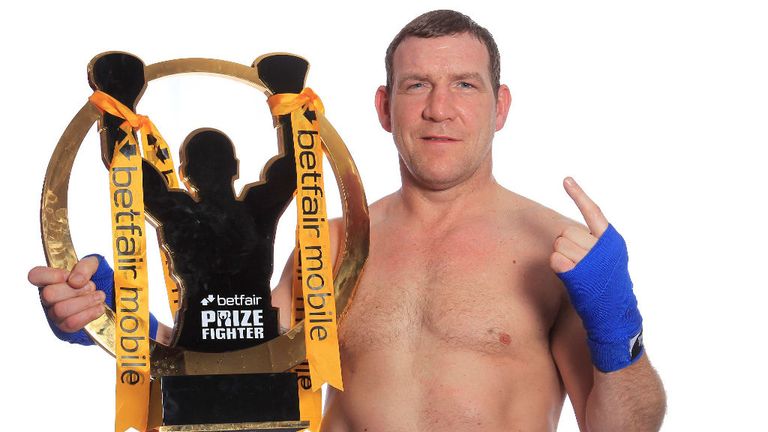 The Northern Irishman was the very first winner of the event for the heavyweights, beating David Dolan in the final at the York Hall in Bethnal Green.
On Saturday night the 41-year-old will return to the same venue as one of eight men taking part in Prizefighter International Heavyweights III, alongside former WBF World title holder Albert Sosnowski from Poland and Englishman Audley Harrison, himself a former champion.
Rogan's success five years ago was the springboard to bigger and better things - he won the Commonwealth title with a stoppage of Matt Skelton - and he is hoping the same can happen again this time around.
"I think it can excel me once again up to the top," he said. "It is a great opportunity for every fighter here, it is great for boxing and it is great for the public to be able to see it.
"It is a bigger competition this time because it is international. There are guys who are way up in the rankings, some massive records there. I hope it is bigger and better for the fans more than anything and obviously bigger and better for me to go out and win it again and make history.
"When you look at the framework of boxing, I had the opportunity to fight in Prizefighter and I took that and it pushed me on to fight Harrison and Skelton, who was Commonwealth and European champion. The fact is that I had more fights and better fights.
"I love the fans in England, I think the fans are absolutely brilliant. They treat you with great respect and they can't do enough for you - it is very much like home. I love coming over here because you get a great reception.
"Bethnal Green is where it all started off, it is the birthplace of Prizefighter and I had to come over and take my baby home five years ago and I am back over to take it away again."
Rogan could well come up against Harrison again; the pair fought back in 2008 with the former coming out on top on points after 10 rounds in his first bout following his success in Prizefighter.
Should the pair end up going toe-to-toe again, 'Rogie' is promising to put the gold medallist at the 2008 Olympics into retirement.
"Audley has been fooling himself and the British public for too long," said a confident Rogan.
"It's time to end him once and for all and I would love to be the man to do it. I am desperate to face him again on Saturday and I'll beat him again and throw 'A-Farce' out of boxing for good."