Ken Egan retires from boxing and Katie Taylor comes back with a bang
Ken Egan retires and Katie Taylor returns with a victory in a huge night of amateur boxing in Dublin.
Last Updated: 25/02/13 12:11pm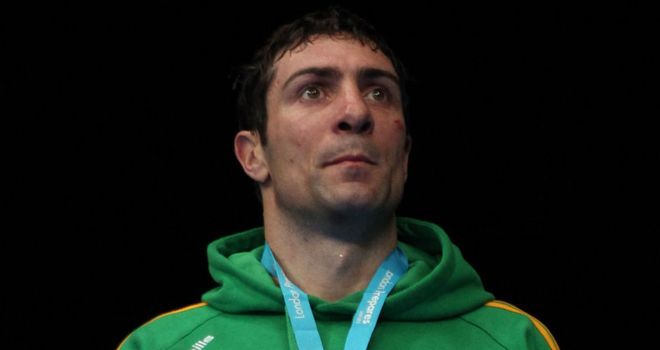 Egan, who won a silver medal at the Beijing Olympics in 2008, conceded his career was over after his bid for an 11th national title was thwarted by Joe Ward at the National Stadium in Dublin.
His silver medal made him a star but the perils of fame led him to fight off a series of addiction problems, and he was denied a chance of going to London 2012 by Ward, 13 years his junior.
Announcing his decision in the ring, Egan said: "This day was always going to come but I thought it was a fitting occasion to announce it. I don't think I can go any further with the talent we have got in the wings.
"I am glad to hand the baton over to a fighter like Joe Ward. He is an exceptional talent and improving all the time. I thought I'd test him this year but he's getting better and it's brilliant to see."
The ovation awarded to Egan almost matched that given to Taylor, who fought for the first time since winning gold in London.
She thrashed Karolina Graczyk of Poland 28-5 and will keep busy over the next couple of months before the European Union Championships in Hungary in June.
Taylor said: "The fans have been incredible for me over these last few years so it's great to fight in front of them. Graczyk was a quality opponent and it was good to get back in the ring."