Travis Walker believes he is favourite to win Prizefighter for a reason
Travis Walker is looking to cash in on his trip across the pond when he takes part in Prizefighter on Saturday.
Last Updated: 23/02/13 11:28pm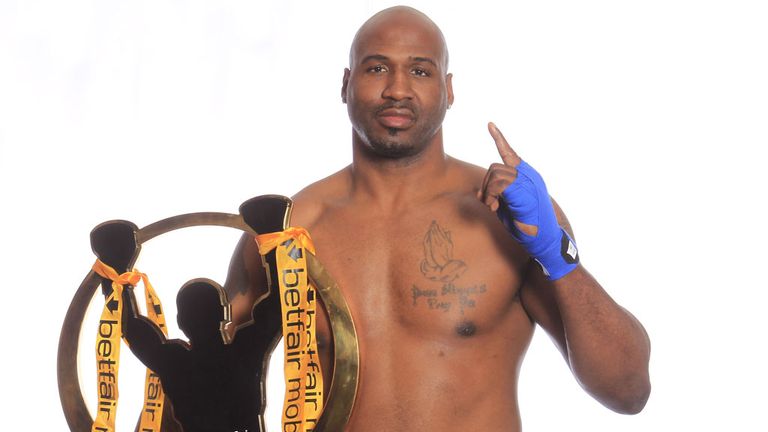 Walker has earned 31 of his 39 wins via stoppage and will be hoping to pick up some bonus money on the way to victory in Bethnal Green.
"I am very, very aggressive," said Walker. "I have a big, strong jab and a big right hand. I will be looking for three stoppages. There is an extra £2,000 for each knockout and I like the money!
"I have watched Prizefighter a few times and it has my name all over it. I am a quick starter, a very powerful puncher and that style of boxing is great for Prizefighter. If my opponents aren't intimidated by my record now, they will be by the end of the night.
"I really do expect to win. You're going to see the right hand of mine a few times. If you want to win some money, I am the guy to bet on. If you don't see that before the tournament, you will see it by the end."
Walker comes into the Betfair Prizefighter on the back of a shot at the IBF North American heavyweight title and is hoping the three wins he plans on adding to his record tonight can take him to within two fights of a challenge for Vitali Klitschko's WBC belt.
"I know Prizefighter can do a lot for a boxer like me, who is trying to get back in the ratings," said Walker. "Coming off three wins definitely puts you in the market for a bigger fight.
"If I took a bigger fight and came back with a win hopefully that would set me up for a world title shot or an eliminator at least. Any World title would be great but you know that green one is the one that everybody wants."
The American takes on Derric Rossy in the opening round.