David Price has vowed to bounce back after he was stopped by Tony Thompson
David Price is confident he will bounce back from his upset loss to Tony Thompson at the Echo Arena in Liverpool.
Last Updated: 25/02/13 12:12pm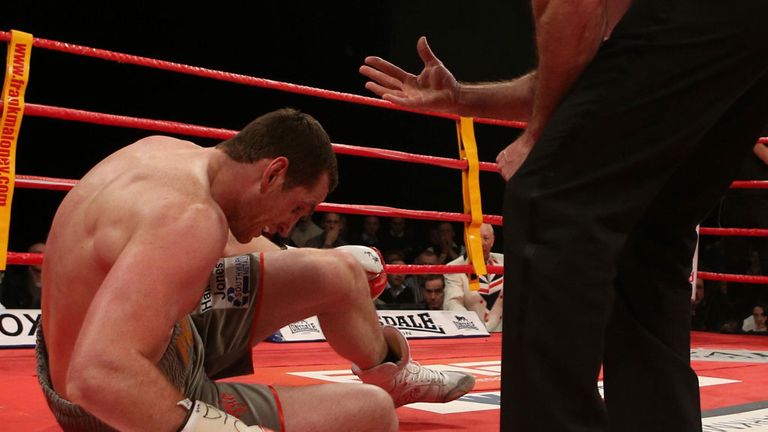 The highly-rated Price was expected to retain his unbeaten record against Thompson but he was caught by a right-hand in the second round and the referee was forced to stop the fight because the British fighter was unsteady on his feet when he got up.
However, Price does not regard the defeat as a catastrophe and expects to be back in the ring soon.
Reflecting on the loss, he said: "I've been doing that to other people since I turned professional.
"It's heavyweight boxing, nobody's invincible. I'll come back from it.
"I didn't take a beating in there tonight - it was one of those shots. It caught my ear and my balance had gone. Sometimes it's best to come back as quickly as possible.
"I'm still the British and Commonwealth champion and, three fights down the line, this will be ancient history."
Thompson said: "I knew I would do this, it's no shock to me. They thought I was just a name for his record but I showed everyone that I've got a lot left."