Frank Maloney has been taken away on a stretcher after falling ill at the Echo Arena
Promoter Frank Maloney was taken to hospital for checks in the wake of David Price's shock defeat to Tony Thompson.
Last Updated: 25/02/13 12:08pm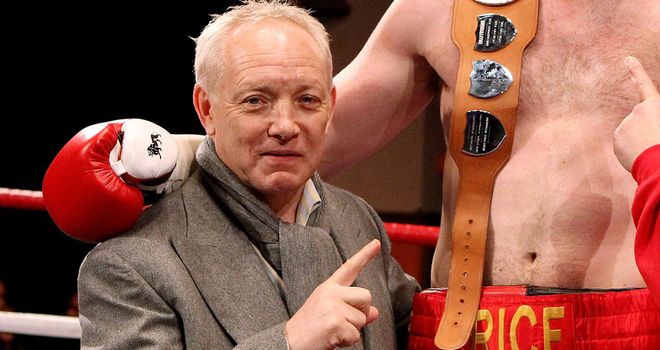 Price's promoter, who had a heart attack in 2009 following the death of his fighter Darren Sutherland, was conscious when he left the building but needed treatment by paramedics and was given oxygen.
The 60-year-old former manager of Lennox Lewis had watched Thompson stop the previously-unbeaten Price inside two rounds.
Maloney then attended the post-fight press conference and backed Price to bounce back from the surprise setback, before falling ill at the venue.
The World Boxing News website later reported he had been given the all-clear, though there was no official word from Maloney or his family.