Abner Mares will take on WBC featherweight champion Daniel Ponce de Leon
Abner Mares will bid to become a three-weight champion when he takes on Daniel Ponce de Leon in California on April 20.
Last Updated: 26/02/13 5:02pm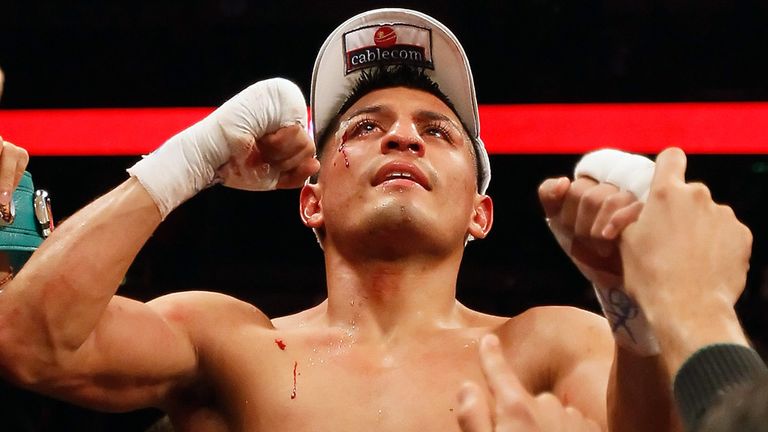 Mares will have his first fight at featherweight against the current WBC champion, who is also a former super-bantamweight title holder.
It will be a serious test for Mares, with Ponce de Leon a notoriously heavy puncher with 35 of his 44 wins coming by knockout.
Ponce de Leon has got his career back on track after successive losses to unbeaten pair Adrien Broner and Yuriorkis Gamboa in 2011, with a hat-trick of wins.
The unbeaten Mares vacated his WBC super-bantamweight title after failing to secure a match with Nonito Donaire.
He defended the belt once in November when he scored an impressive victory over Anselmo Moreno.
The fight has the potential to be a barnburner between two Mexicans now based in California.
"It's a big opportunity for Ponce De Leon to fight against one of the best young fighters in boxing, and a great opportunity for Abner to move up to yet another weight class to challenge for the world title," Golden Boy Promotions' Richard Schaefer told ESPN.com.
"I think it's one of those fights where you have no idea who is going to win and you know you will be on the edge of your seat."
Ponce de Leon was set to defend his title against Jayson Velez on Saturday but Velez pulled out with an ankle injury.