Dominic Ingle backs Kell Brook to dethrone IBF king Devon Alexander
Dominic Ingle remains confident that Kell Brook will rip away Devon Alexander's IBF title on American soil.
Last Updated: 27/02/13 11:54am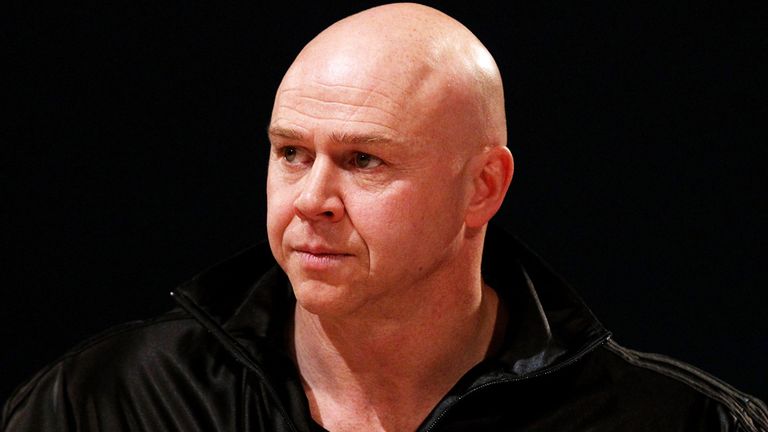 Brook was due to challenge Alexander for his IBF welterweight title last weekend, but the fight was put back for a second time after the American suffered a bicep injury.
Ingle admits the postponement could favour Alexander as his fighter was looking impressive in training, but he backed Brook to regain his sharpness for the new fight date in the US, expected to be May 18.
"We're roughly looking at that date which is good stuff. It gives Kell a new date to work towards," he told Ringside Toe 2 Toe podcast.
"He's been in the gym, ticking over and he wants to get his head down for some more hard work.
"He was flat initially when he found out that the fight was off, but the thing with Kell, he had a similar situation with the British title. It was on, it was off.
"He was waiting a long time and the one thing about him is when we get a date for a fight he gets switched on. He manages to maintain that focus throughout."
Home advantage
Ingle admits Brook will be the underdog against the experienced champion, who will be roared on by the majority of the crowd on American soil.
"It's probably 60/40 in favour of Alexander, simply because it's in America," he said. "You've got to travel, you're up against the American crowd. Although we've got neutral judges, you always tend to go with the home fighter.
"But even though I see it as a 60/40 fight in favour of Devon Alexander, I still see Kell Brook winning the fight. A lot of people look at it and think Devon Alexander boxed at a higher level, he's had better fights than Kell.
"But the first time he came up against an unbeaten prospect in Timothy Bradley, he more or less threw the fight. He's in a similar situation facing Kell.
"He's got confidence, he's come through some rough fights and I think we'll see him gain even more when he fights Alexander."
When asked whether either fighter will gain an advantage from the delay, Ingle said: "It probably helps Devon Alexander more. Kell was in the best shape of his life.
"Coming up to that fight, everything was working perfectly, timing, his sparring was good, his padwork was good. His fitness, his weight was the best it's ever been.
"It's hard to say, we're only going to find out when they step into the ring. Hopefully we get the result and can turn round and say it favoured us."