Darren Barker is hoping to fight for a world title later this year
Darren Barker believes victory on Saturday night could put him in line for a second crack at a world title.
Last Updated: 09/03/13 9:29pm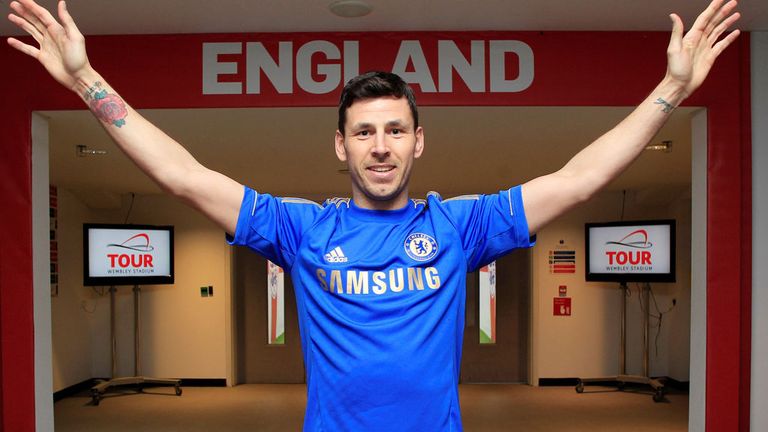 The Barnet middleweight endured a frustrating year in 2012 after undergoing hip surgery following his defeat to Sergio Martinez.
A bicep problem then de-railed his comeback but there was light at the end of the tunnel when he knocked out Welshman Kerry Hope in December.
With that confidence-boosting win behind him Barker is now looking to press on with a busy year, starting against Simone Rotolo at Wembley Arena.
"It was good to get back in there before Christmas and get rid of the rust - I feel I am almost there now," said Barker. "Rotolo is a tough and durable guy who knows his way around the ring so I might get a few more rounds out of him.
"I am not taking him lightly, it is a big fight and the one after this will potentially be a big title fight or a domestic clash.
"I am feeling really good, I am in fantastic shape and I had a good training camp out in Spain. I am where I want to be, if not slightly in front. It is good to be back doing what I do best and we aren't going to stop here, hopefully we will get a few more fights in this year.
"I don't want to be naïve to overlook Rotolo but after tonight I'd like to be looking towards a world title shot. I don't think I will be fully satisfied until I win a world title because I believe I have one in me.
"I suppose there is a sense of unfinished business as well where I had to pull out of the September fight (against Rotolo) so it will be good to get in there and put this one behind me, put on a good performance and then really crack on.
"In an ideal world I have this fight, then one end of May/June and a couple when the season starts again September time. It would be brilliant to be able to get four fights in 2013."
Barker features on a packed show with four fights coming live on Sky Sports including the return of George Groves.