New IBF champion Jonathan Romero willing to face Carl Frampton in Belfast
Carl Frampton hopes to fight Jonathan Romero after the new IBF king expressed a willingness to face him in Belfast.
Last Updated: 08/03/13 4:52pm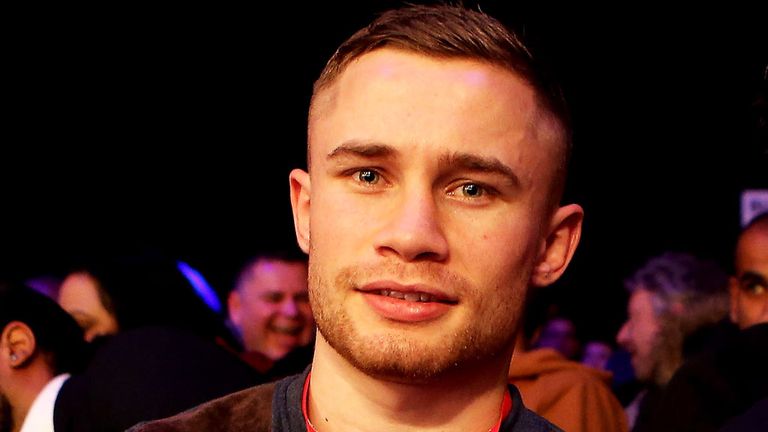 The unbeaten Colombian claimed the vacant super-bantamweight title last month with a split decision win over Alejandro Lopez, and he would travel to Frampton's hometown to defend the belt if he is paid enough.
Romero respects his Northern Irish rival, but is confident he would inflict a first defeat on the 'Jackal',
"Frampton is a great boxer, to which I have been following and I know he has good qualities," he told the Belfast Newsletter.
"But he does not give me any kind of fear and if they offer me good money, I would be willing to go to defeat him in his home country, as I have done with all my opponents.
"I think this is one of the strongest divisions, but Jonathan 'Momo' Romero has arrived and is here to stay and I'll be getting stronger with each fight to beat the best."
Plans
Frampton moved closer to a world title shot with an impressive stoppage win over Kiko Martinez last month and he would relish the chance to battle Romero in front of his own fans.
"He says he will come here and fight me if the money is right. That is fine by me - but I leave who, where and when I fight to Eddie Hearn at Matchroom and my manager Barry McGuigan," he said.
"They are working away in the back ground sorting out my next fight and I leave all that to them. I would love to fight for a world title in my next outing - but we will have to wait and see.
"Since the Martinez fight I have been taking it easy - but I am back training once a day now to maintain my weight and my fitness. Hopefully I will be out in late May or June."