Bernard Hopkins will aim to make history against Tavoris Cloud in New York
Bernard Hopkins will aim to make history when he faces Tavoris Cloud on Saturday.
Last Updated: 09/03/13 11:30am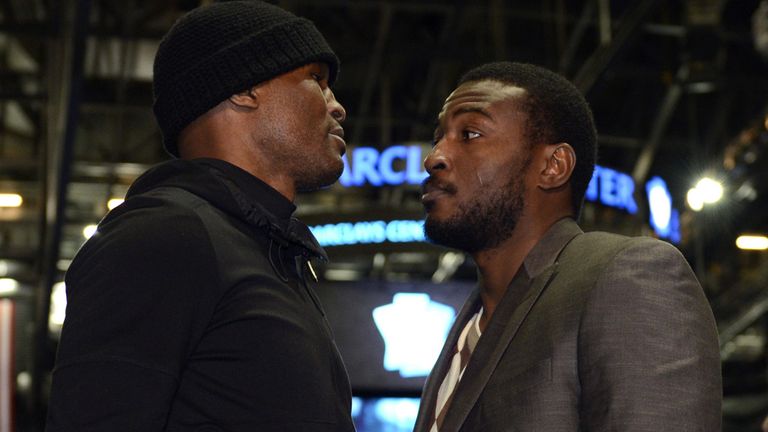 The all-American showdown for Cloud's IBF title pits the 31-year-old undefeated champion, making his fifth title defence, against a boxer old enough to be his father.
Hopkins was 46 when he beat Canada's Jean Pascal to win the WBC crown in 2011, becoming the oldest fighter to win a major world title and surpassing heavyweight icon George Foreman's mark of 45.
"I'm not counting age. Everybody else is counting it," said 48-year-old Hopkins, who has won only one of his past four bouts.
"People know that I still can win a championship and beat most of these fighters out here and they are trying to use my age as something that is a death sentence. I've been hearing 'old' since I was 35."
"It will mean a lot to me," added Hopkins, who lost his first professional fight a quarter-of-a-century ago before going on to dominate the middleweight division.
"I doubt very seriously that you will see a longevity in any sport of a Bernard Hopkins in a long time - not in my lifetime.
"What drives me is that I'm not satisfied, even though I know I've done a lot. If I listened to most people, I would have never made history."
Hopkins, who has a 52-6 record with two draws and 32 knockouts, lost on points to Chad Dawson last time out, while Cloud will be aiming to claim his 25th straight win.