Carl Froch says he is in the shape of his life ahead of the Mikkel Kessler fight
Carl Froch believes he is at his peak as the countdown continues towards his re-match with Mikkel Kessler on May 25.
By Adam Norman
Last Updated: 08/05/13 1:49pm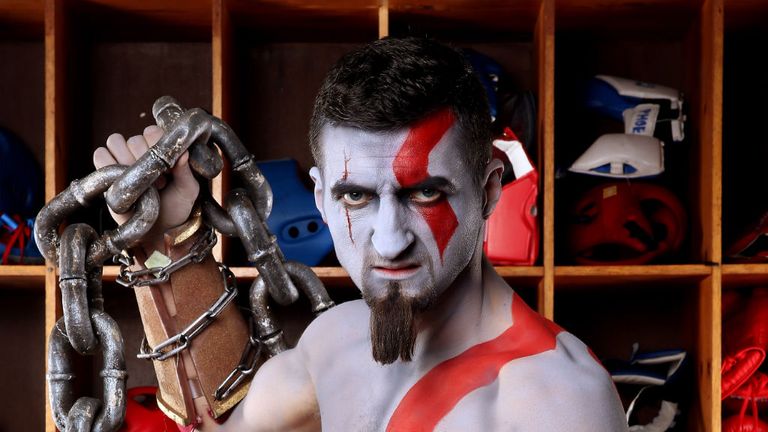 Although now 35 years of age, the Nottingham warrior has lived the life of an athlete and says physically, and mentally, he has never felt stronger.
A meticulous trainer, Froch is already in great shape 11 weeks out from the UK's fight of the year at London's O2 Arena.
"As I've got older I've got stronger. I diarise everything. Everything's written down and my run's are improving, the weights too," he told Sky Sports. "I'm at my physical peak.
"I'm sure I'll go over the hill at one stage, but at the minute I'm hitting everything I need to hit. Physically I'm in my prime and mentally I'm so much tougher than what I was when I was 25.
"Success breeds confidence, and I've had that much success I go into the ring very confident and that's half the battle in boxing, believing in yourself.
"I'm 36 in July, but if the mind's willing the body can be worked into doing whatever you want."
Chaotic
Things are about to get even more hectic in the Froch household with the expected arrival of his second child next month, but the 'Cobra' will not allow the birth of his baby girl to distract him.
"May's going to be quite a chaotic month because our second baby's due at the end of April," he said. "I'm probably going to move out or to a different part of the house.
"My mum's very good and Rachel's a full-time mum so I've got no problems with that. We've got a girl on the way so I don't know if that's going to make me soft or not, but at the end of the day I've got a job to do and I'm doing it for my kids as well.
"So it's a very serious business and it's not going to distract me."
Froch spent the day being made up to promote the new release 'God of War: Ascension PlayStation 3', and he said admitted to being a gaming fanatic.
"When my little boy's not dragging me away or trying to poke something in my eye I'm sat on my Playstation," he added.
"Boxers get a lot of free time between training and it's good to take your mind off boxing, switch off and get stuck into a game."