Tyson Fury expects to be too big and too powerful for Steve Cunningham
Heavyweight Tyson Fury insists size will matter when he faces former cruiserweight world champion Steve Cunningham.
Last Updated: 13/03/13 4:18pm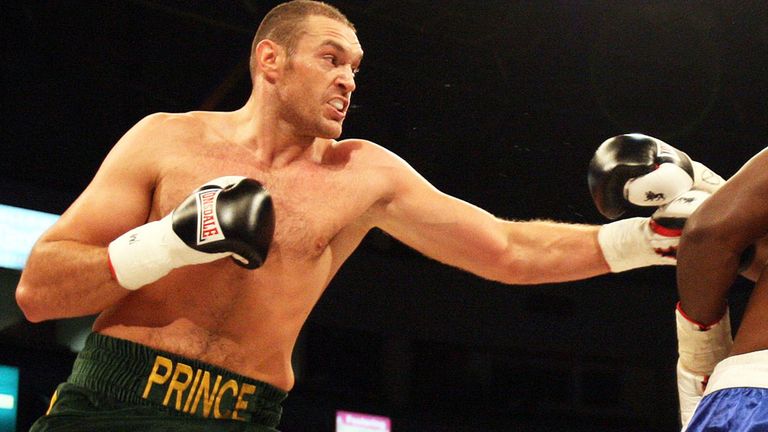 Fury will make his American debut against Cunningham in New York's famous Madison Square Garden venue on April 20.
Cunningham previously held the IBF title before stepping up in weight, but his progress in the top division was stalled by a points defeat against Tomasz Adamek, another former cruiserweight.
Fury believes he will supply the first genuine heavyweight test for Cunningham and has questioned whether the American can handle his firepower.
The unbeaten 24-year-old told Ringside Toe 2 Toe podcast: "He's a good boxer, very skilled, quick, good mover, but has he been hit by a heavyweight before?
"We don't know because I don't think Tomasz Adamek's a heavyweight. So we'll see if he's the real deal on April 20th, if he can take the power of a real heavyweight."
Fury admits he must make a big impact in the US if he is going to stake his claim for a fight against either Wladimir or Vitali Klitschko, who hold all the heavyweight world titles.
The former British champion expects Cunningham to prove a tricky challenge, but feels his advantages in size and weight will prove crucial.
"If the Americans don't really get interested in Tyson Fury then I don't think we can force the Klitschko fights as much you know," he said.
"If Cunningham gives me a hard time then they are going to start making excuses.
"Cunningham has the potential to be a banana skin for me. He's a slick mover but I must be too big for him I'm 6ft 9 and he's 6ft 2 or 3. I'm 18 stone and he's 14 stone, so size must mean something, so we'll see."