GB Lionhearts open up 4-1 lead over Mexico City Guerreros
GB Lionhearts took a 4-1 lead over Mexico City Guerreros in the first-leg of their World Series of Boxing quarter-final.
Last Updated: 23/03/13 12:30pm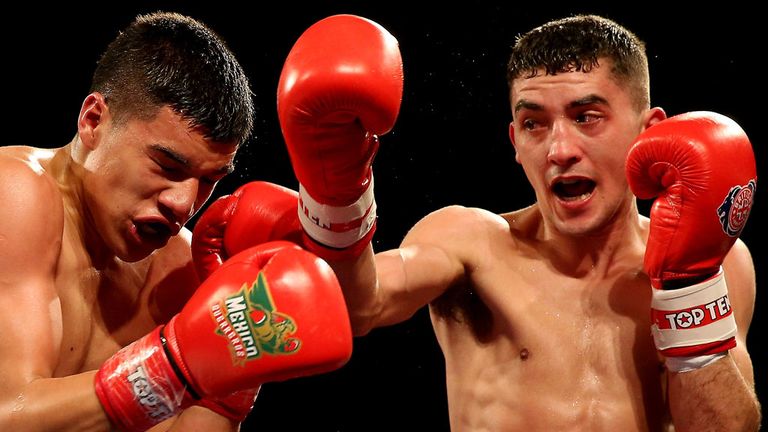 Joe Ward, Andrew Selby, John Joe Nevin and Joe Joyce all picked up wins to leave the Lionhearts with a healthy advantage ahead of their daunting trip to Mexico for the second leg of the last-eight clash.
Ireland light-heavyweight Ward made a strong start for the hosts with a shut-out points win over Christian Demaj, but another Irish fighter, Conrad Cummings, drew the Mexicans level with a points win over GB's Aston Brown.
Welsh flyweight Andrew Selby regained the lead with a dominant points win over Aaron Alameda, while Irishman Nevin won every round on each of the judges' scorecards against Fernando Alvarez.
Heavyweight Joyce then completed a successful night for GB with a points win over tough Milutin Stankovic.
Great Britain performance director Rob McCracken was delighted with his team's display, but has warned his fighters that they cannot afford to relax.
He said: "It was a great performance tonight from the team but this tie is far from over and the Mexicans will be a very different proposition at home in next week's second leg when they will field their strongest boxers.
"The team has done very well tonight and got us into a good position but there is no room for complacency and there is still a long way to go in this tie."