Tony Bellew takes blame for failing to beat Issac Chilemba in WBC light-heavyweight eliminator
Tony Bellew admitted he had only himself to blame for failing to earn a shot at the WBC light-heavyweight title.
Last Updated: 01/04/13 1:19pm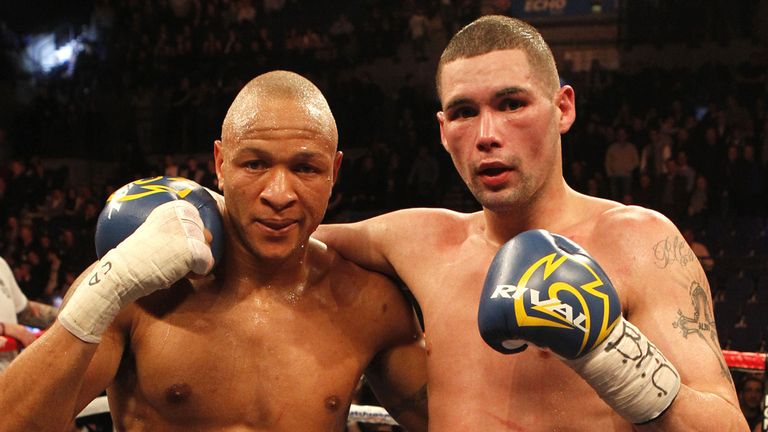 Bellew failed to build on a bright start in his bout against Issac Chilemba in front of his home fans in Liverpool in the final eliminator for a showdown with world champion Chad Dawson.
Scores from the judges of 116-112 for Chilemba, 116-115 for Bellew and an all-square 114-114 were indicative of scrappy, pedestrian bout, although Bellew maintains he had done enough to win.
"Do I think I've done enough, deep down? Yes I do," he said. "I'm not stupid - I'm not going to stand on a set of ropes and put my hands up saying 'I've won' if I haven't. I'm an honest person, I don't lie to myself.
"It's possibly the trickiest fight I've had - one minute he comes forward, next minute he's one the back foot.
"I hurt him a few times and he doesn't really show much. He's canny and he's clever but I just believe I'm a better fighter and I could have shown a lot more to my game.
"I want an immediate rematch, I'm willing to get right back in with him. I'd do it right now. I know there's mistakes that I made, but that rests on my shoulders - I made those mistakes and I know I could have done more.
"He had a good round, it gave him a bit of momentum and he really started to come into the fight. That's my fault. You can't make excuses at this level and I could have done more.
"I didn't go through the gears in the way I should have done. I'm learning, but I'm learning at the highest level."