Matthew Macklin is set to challenge WBA middleweight champion Gennady Golovkin
Gennady Golovkin and Matthew Macklin are set to square off in a fight for the former's WBA and IBO middleweight titles.
Last Updated: 05/04/13 6:03pm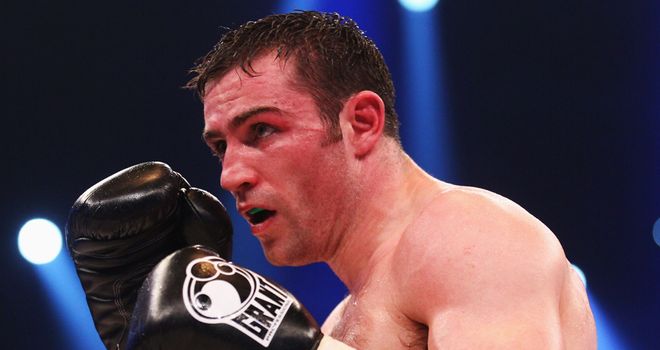 Golovkin is blowing through the division like a tornado and has garnered 23 of his 26 victories via ruthless stoppage.
Such is the Kazakhstan bomber's reputation that he has become one of the most avoided men at 160lbs.
However, 'Irish Brummie' Macklin has never been one to shirk an opportunity and the pair have reportedly agreed to fight in New York on June 29, subject to contracts.
It will be Macklin's third world title fight in his last four, a controversial defeat to Felix Sturm and an 11th round loss to Sergio Martinez doing much to enhance his reputation.
But he will be up against it if he takes the fight with Golovkin, who has not waited on the judges' scorecards since 2008.
The busy 'GGG' has already stopped Gabriel Rosado and Nobuhiro Ishida since the turn of the year.