Scott Quigg remains in limbo with no fight date or opponent set
Scott Quigg is hoping to be back in action by June, according to trainer Joe Gallagher.
Last Updated: 05/04/13 3:58pm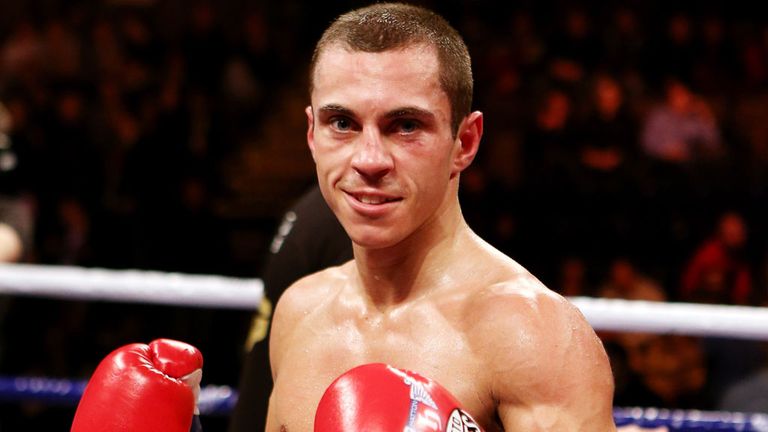 The 24-year-old picked up the vacant interim WBA super-bantamweight title in November when sending fellow Briton Rendall Munroe into retirement with a sixth-round stoppage win.
However, his career is currently in limbo with no return date or opponent on the agenda with paymasters Hatton Promotions still working on potential TV deals.
But despite his frustrations, Quigg has embarked on a 12-week camp in the hope that something will be sorted out in the meantime.
"Scott Quigg's in training, we're just waiting on the Hattons to come up with some dates," Gallagher told Sky Sports.
"We had a chat last week and we decided to go into camp, Scott likes a 12-week camp which will bring us to the beginning of June.
"I'm hoping that in five or six weeks something will have developed by then. But we've got to start now and if nothing happens by then he's going to be one unhappy bunny. He'll be looking to move on to pastures new.
"His manager Paul Speak is doing the best he can do and he's got to deliver now. They've said they're working on things and Scott's had a couple of offers that weren't suitable at this time.
"Both sides have a responsibility to honour their side of the contract. Scott is in the gym and working away and the Hattons have an obligation to honour their side."
Speak told Sky Sports he was currently engaged in talks but was unable to comment further.
Quigg has a 25-0 record with one drawn, against Munroe which was stopped on cuts. The Manchester-based youngster has said he is willing to fight anybody, including chief domestic rival Carl Frampton.