BBBofC boss Robert Smith: Procedures not to blame for Michael Norgrove tragedy
BBBofC boss Robert Smith has defended the organisation's medical procedures in the wake of Michael Norgrove's death.
Last Updated: 07/04/13 1:38pm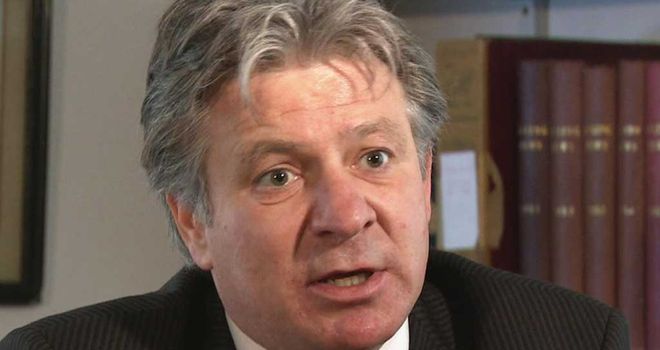 The 31-year-old died in hospital on Saturday - nine days after developing a blood clot on the brain during his sixth professional fight.
Referee Jeff Hinds called a halt to the contest against Tom Bowen after becoming concerned by Norgrove's behaviour although, according to ringside reports, the light-middleweight had taken little punishment.
And BBBofC general secretary Smith said: "We all know the dangers that boxing has, every boxer that participates knows the dangers.
"As a governing body we put in place all the medical provisions we possibly can, but of course these things still happen.
"We are one of the strictest authorities in the world. This is an acute injury that can happen any time. He had his medicals done and had his brain scans done.
"There was nothing there of any concern whatsoever, otherwise he wouldn't have been in the ring. He was a fit young man but we can't guarantee an acute injury can't happen - no doctor in the world can guarantee that.
"Procedure-wise, everything worked extremely well but this is the nature of the sport we're in. Michael did this because he wanted to do it - every boxer that steps into a ring does it because they love it."
Norgrove is the first British boxer to suffer a fatal injury in the ring since Scottish bantamweight James Murray in 1995.