Joe Calzaghe favours Carl Froch in his rematch with Mikkel Kessler on May 25
Joe Calzaghe has backed Carl Froch to win his rematch against Mikkel Kessler on May 25.
Last Updated: 08/05/13 1:50pm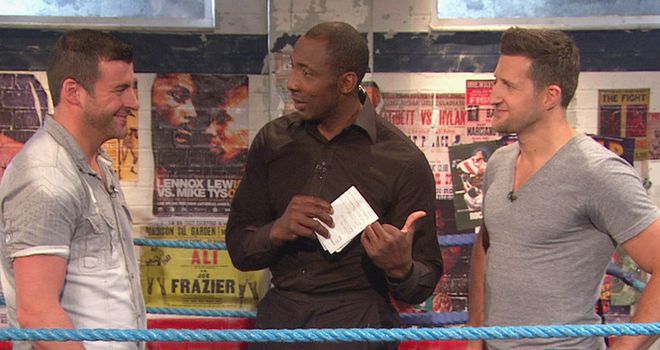 Froch is determined to avenge his points defeat by Kessler in 2010 when they meet again at London's 02 Arena next month, live on Sky Sports Box Office.
Calzaghe produced one of the best performances of his career in a points win over Kessler in 2007 and was forced to change his tactics after the Dane started strongly at the Millennium Stadium.
But the Welshman believes Kessler has neglected his defensive skills in recent years and expects an in-form Froch to be roared on to victory by his home support.
He told the Newsletter: "I remember fighting in front of 50,000 in my home town of Cardiff - Kessler was undefeated at the time - it was one of my top three victories and he was one of the top couple of fighters I ever faced.
"But Mikkel was a better fighter when I beat him. He had a 39-0 record.
"I remember him punching hard and moving very well. He caught me with some good shots, a couple of humdingers, in the fourth round. But I adapted my style and he couldn't cope.
"Where I fancy Froch is that he has aged a bit better than Kessler. Kessler isn't as mobile as he used to be, he's a lot easier to hit and I've noticed he doesn't move his head like he used to. He's a bit flat-footed.
"That suits Froch because Froch doesn't like movers; he struggles against them. He likes people right in front of him so he can unload his punches.
"Fighting at home is a massive advantage for Froch as well. He is improving with age and in his last couple of fights he has looked impressive."