David Price will learn from first defeat against Tony Thompson in their rematch
David Price's trainer admits the heavyweight has learned important lessons from his shock defeat against Tony Thompson.
Last Updated: 10/04/13 11:01am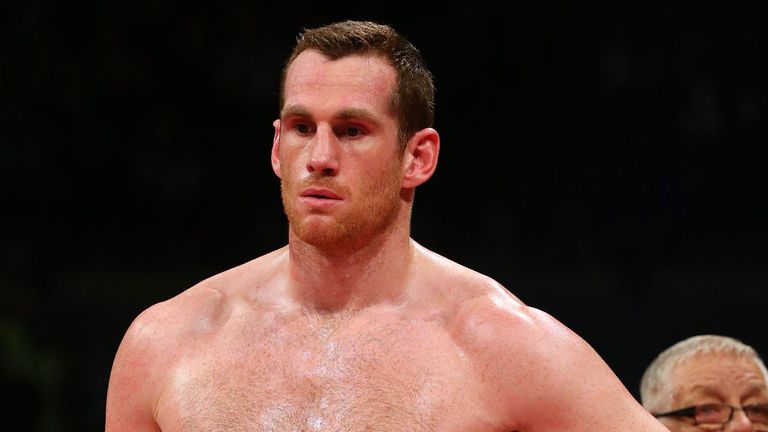 Price's unbeaten record was shattered in February when he was dramatically halted by Thompson in the second round, but the Liverpudlian will get the chance to avenge this loss in a rematch on July 6.
Trainer Franny Smith believes his fighter tried to finish off Thompson too quickly after a string of early wins and expects him to stick to a gameplan in the return bout.
"You seen what happened, it was obviously a mistake. He went for him too much I think early on," Smith told Ringside Toe 2 Toe podcast.
"Tony Thompson's a wily old cat isn't he, so he needed to be a bit more patient, just apply the pressure gradually. Just keep chipping away at him which is what we had planned to do.
Attention
"David's been getting a lot of attention because of the way he's been finishing opponents and I think that coupled with the crowd and the excitement. I think it all got to where he went for the finish again, but it was too early. Tony Thompson was by no means ready to go at that point."
Smith welcomed Price's decision to face the American again in his next fight and expects a much more disciplined performance.
"We'd spoke at length about what our options were and we spoke with Frank (Maloney) as well about other fights out there.
"I spoke to David, we left it for a few days and he came back and said: 'Look I want the rematch'. I said: 'I'm glad you came back with that attitude', because I believe it's a fight we can win and one we can learn from as well. It's a lesson that we've learned.
"Sometimes in defeat you learn way more than you'll ever learn in victory so we've took it on board and I'm sure the second time round we'll stick to a more regimented game-plan and I'm sure we'll get the win."