Ricky Hatton backs Martin Murray to better his greatest night against Sergio Martinez
Ricky Hatton believes Martin Murray might eclipse his greatest win if he beats Sergio Martinez in Argentina on April 27.
Last Updated: 10/04/13 4:21pm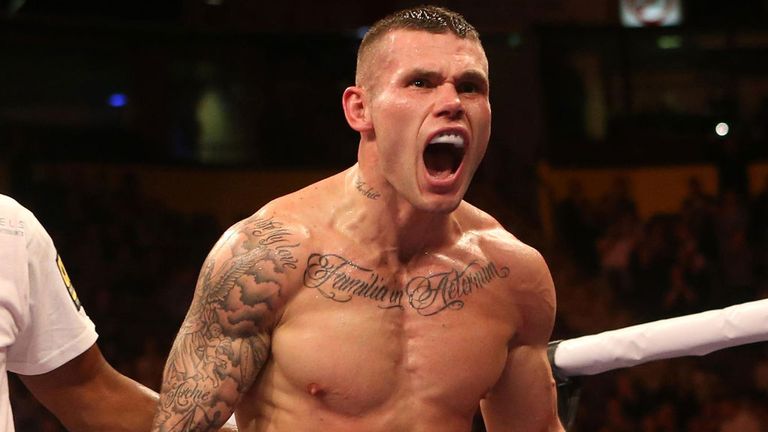 Martinez is considered one of the elite fighters in the sport and will have a huge home support in Buenos Aires as he defends his WBC middleweight title against Murray.
Hatton himself was an underdog when he faced the fearsome Kostya Tszyu on the biggest night in his career, but the youthful Mancunian overwhelmed the older champion to take the IBF belt.
Murray is eight years younger than Martinez and his promoter Hatton believes the St Helens man might be able to pull off a similar victory.
Speaking to Ringside Toe 2 Toe podcast, Hatton said: "He's the underdog, he knows that and I think everyone knows that like all good champions, sooner or later someone's reign must come to an end.
"It happens to the best of us to be honest. Martinez is 38-years of age and albeit a great champion, but sooner or later a young whipper snapper comes through, like I did against Kostya Tszyu and takes the title.
Scalp
"Hopefully it's the right fight at the right time for Martin. My win against Kostya Tszyu was one of the greatest fights in a British ring. Martin's would go up there and maybe even better, bearing in mind he's in Buenos Aires, in front of 40,000 Argentinians.
"It would be one hell of a scalp for Martin. He's capable of doing it."
Murray has already fought for a world title in 2011 when he was held to a draw by WBA king Felix Sturm and Hatton feels this experience will prepare him for his daunting meeting with Martinez.
"He's showing no fear. He's really positive so as your promoter that's what you want to see," said Hatton.
"He went over to Argentina, he didn't seem in awe about it being the Sergio Martinez show, so hopefully that's going to stand him in good stead.
"The fight in Germany, you know when he fought Felix Sturm, he went into the lion's den there and I think that's good preparation for this one."