Nathan Cleverly confident about granite chin after sparring heavyweight duo
Nathan Cleverly insists heavyweight duo Dereck Chisora and Tyson Fury failed to put a dent in his 'granite' chin.
Last Updated: 17/04/13 6:17pm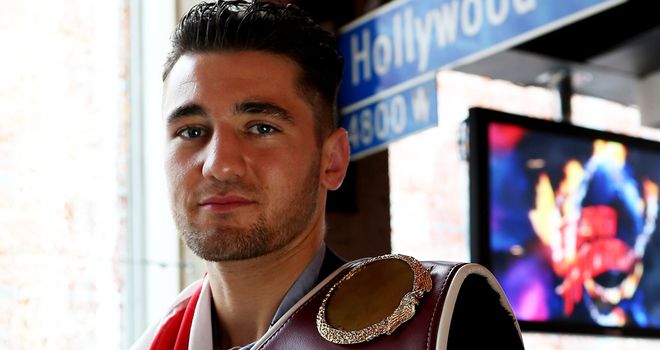 Cleverly makes the fourth defence of his WBO light-heavyweight title against Robin Krasniqi at Wembley Arena on Saturday night.
The Welshman sparred Chisora and Fury to prepare himself for future bruising battles and is confident he can withstand heavy punishment after some ferocious sessions.
"It's nice to be taken out of your comfort zone and face guys who are heavier than you and who can push you around," said Cleverly.
"It's good to not have things your own way and these guys test your chin and how you respond.
"Sometimes I stand and trade with the heavyweights. It's macho, you could say it's a bit silly, but that's my mentality. I love to go to war sometimes.
"I have a granite chin and have never been put down, but the heavyweights really test my chin. It's a challenge but it gives me confidence when I take their shots.
"My chin is one of my greatest strengths, which is good because if you're going to get punched for a living you need that.
"In an ideal world you learn how to avoid punches, so I've got to learn how not to be so reckless and make it easier for myself."
Krasniqi has lost only twice in 41 fights and hopes his hard work in training will be rewarded with an upset win.
"It's a huge dream for me to win the world title. This is all I'm focused on because it will change my life," he said.
"Every minute of training, every drop of sweat and every round of sparring has been for this moment and this dream.
"I want to make London part of my history - as the place where I won the world title."