Kevin Satchell will defend his British title against Iain Butcher in July
Kevin Satchell will make his next defence of the British flyweight title against Scotland's Iain Butcher on July 6.
Last Updated: 23/04/13 5:47pm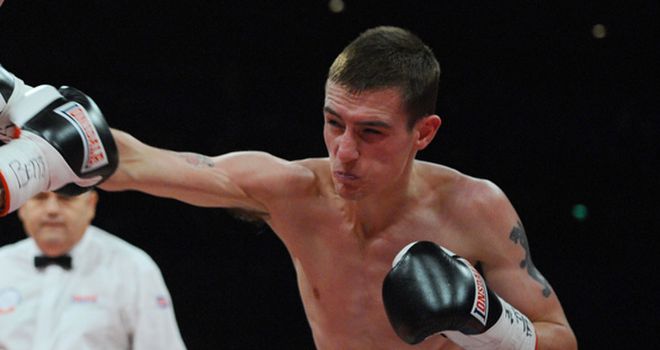 The fight will provide chief support to the David Price vs Tony Thompson rematch in Liverpool with Satchell making the second defence of the title he won from Chris Edwards.
"We applied to the board for a voluntary defence but they'd only accept a couple and one was Iain Butcher, so we decided to take him and the next one will be a mandatory and hopefully he'll get to keep the Lonsdale Belt," Satchell's manager Steve Wood told Sky Sports.
"I don't want to move him up yet and the Lonsdale Belt is a lovely thing to have. We'll have a look after that to see whether we go to European or world level."
Smarter
Satchell advanced his record to 10-0 in beating Luke Wilton in February when the Scouser was happy to stand and trade with the big-punching Northern Irishman.
"I'm always impressed with Kevin Satchell," added Wood. "I think he could have boxed a bit smarter but he obviously wanted to get him out of there, getting on the inside and roughing him up.
"It looked two or three times as though he was going to stop him, but I think he could have maybe made it easier by standing off.
"He's only young and he's only had 10 fights and he's an outstanding prospect.
"There's a big difference in Kevin as a person as well as a fighter. He'll only keep on progressing and I don't think there's anyone in Britain who can touch him."
Butcher (7-0) is the current British Masters champion at super-flyweight and is set to fight again in Belfast on Saturday.