Audley Harrison insists he will end his career as a heavyweight world champion
Audley Harrison has insisted he still has what it takes to win a heavyweight world title.
Last Updated: 27/04/13 8:54pm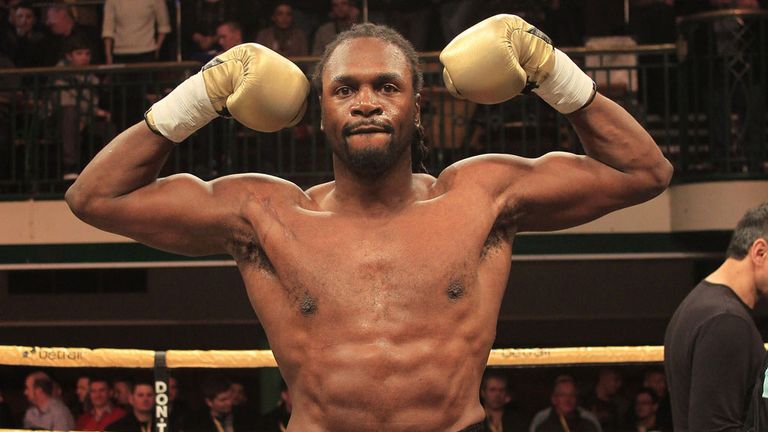 The 41-year-old has struggled since turning professional after winning Olympic gold in 2000, losing six fights including his only world-title shot against David Haye in 2010.
He was expected to retire after failing to survive the first round against David Price last October, but victory in the recent Prizefighter competition has revived his hopes of landing a world crown.
Ahead of Saturday's clash with unbeaten Deontay Wilder in Sheffield, Harrison said: "I am probably down as one of Britain's best-ever amateur boxers - Olympic gold, Commonwealth gold, two-time amateur champion - but there was so much failure in that process.
Journey
"It is the process of learning. When you lose you learn lessons and you come back. My professional career has mirrored my amateur career, so I know how it is going to end.
"They say God gives the biggest burdens to those who can endure. Obviously I was strong enough to go through that journey.
"There is no doubt in my mind. Some of you will say, 'He is crazy, he is delusional' but there is no doubt in my mind. Losing is all part of the journey.
"It has been a long struggle for me to get back here. In 2004 I fell out of love for boxing. I lost control of myself. It has been a long journey to get back to where I am today, in control of myself."
American Wilder, 27, has won all of his 27 fights by knockout and has sparred with Harrison in the past.
Harrison added: "I have got a lot of love for Deontay. It is nothing personal, this is strictly business. It is a shame it is Deontay I am going to have to go through to my goal, but that is the way it is."