Audley Harrison hopes to end career on a high with world title triumph
Audley Harrison insists his life will be complete if he fulfils his dream of capturing a heavyweight world title.
Last Updated: 27/04/13 8:54pm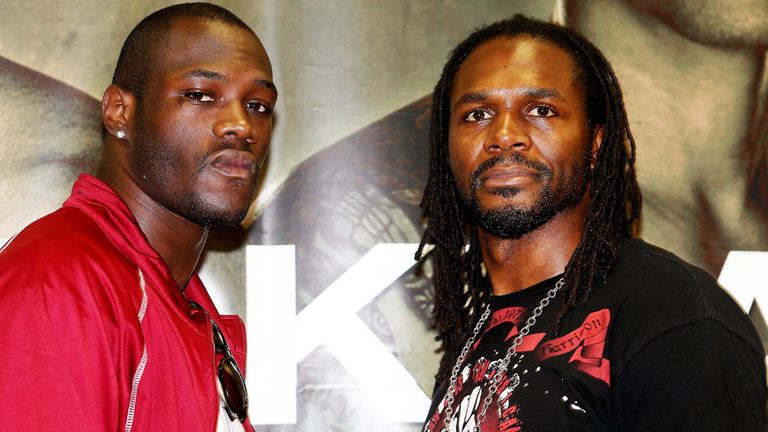 Harrison has been forced to endure heavy criticism during his professional career and last year's defeat by David Price led to renewed calls for his retirement.
But the 41-year-old's triumph in the recent Prizefighter tournament added momentum to his latest comeback and a win over Deontay Wilder on Saturday night would edge him closer to another world title shot.
The unbeaten American has won all of his 27 fights by knockout, but Harrison feels he is finally ready to conquer the division after losing his focus following his Olympic gold success.
"Being an athlete is 90 per cent mental, when you get out there the physical work is done," he said.
"I lost control of myself and it has taken a long time to get that control back.
"But in those eight years I fixed my life - happily married, beautiful wife, beautiful daughter, another on the way.
Narcissist
"I'm a nice family man - the playboy, the narcissist guy has gone to the side now.
"My life is a perfect beautiful life and the final thing I need to sort out is my boxing career.
"It got mended a bit with Prizefighter and on Saturday I'm right back in the heavyweight picture."
Harrison has sparred with Wilder in the past and is not worried about his opponent's daunting knockout run.
"He is a good prospect. He doesn't know how to lose and he is definitely coming to win," he said.
"There is mutual respect there but on Saturday night we put that to one side and go to war.
"Mentally I'm back, physically I'm back. He is going to have to beat me with ability.
Composed
"His record doesn't faze me. He has got to show me he can go past me in the real thing."
But Wilder is determined not to let Harrison ruin his hopes of facing Wladimir or Vitali Klitschko, who hold all the titles.
"David Price, Tyson Fury - there are some good guys and I don't scratch David Haye out," said Wilder.
"But I am comfortable in myself, that is why I say what I say.
"I am confident in what Deontay Wilder is going to do and how he is going to perform come Saturday night.
"The Klitschkos? Most definitely. They are the most wanted in the world.
"Hopefully I'll get the opportunity before they retire. I want to get in there."