Amir Khan admitted Julio Diaz was a tough opponent after beating him on points
Amir Khan said he knew he would be in a tough fight after overcoming another setback to defeat Julio Diaz on points.
By Adam Norman
Last Updated: 28/04/13 12:03pm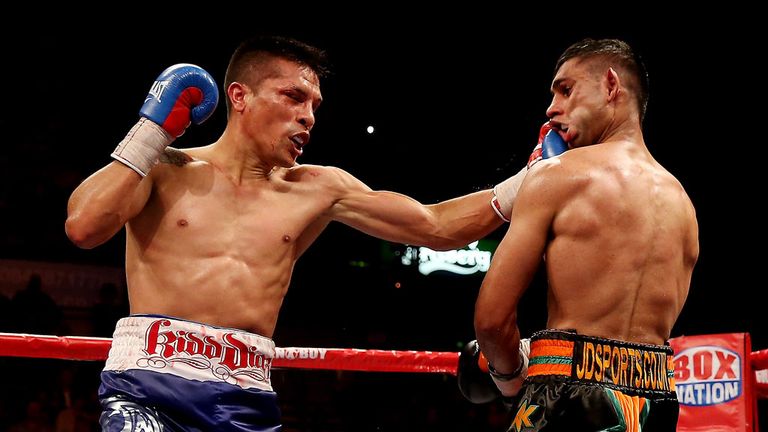 Khan was floored by a left hook in the fourth round but dominated for long periods before Diaz came on strong, rocking the Briton on several occasions and winning the last three rounds.
Scores of 115-112, 115-113 and 114-113 were a fair reflection of the battle Khan had to come through to pick up the win.
"He was tough, he's been in many world title fights," he said. "He wouldn't take a step back, he's got a lot of experience and he knew what to do.
"He caught me while I was off-balance, I kept moving to re-compose myself and we'll work on it in the gym.
"It was awesome to come back home and put on a great performance. Julio came to win, I was happy with the way the crowd supported me all the way."
Virgil Hunter said Khan needed to be at his best to beat the former two-time champion.
"I came to win, he was very determined and it took the smarts of Amir to pull this fight out," he said. "I'm proud of the decisions he made, particularly when he went down.
"He fought a smart, intelligent fight and it goes to show when he's in a crisis like every single fighter is going to be in, he made sound decisions.
"These are the lessons you want him to learn. He's been in a situation where he's thought this thing out and not fought with his heart, but with his brains.
"It's going to make him tougher to beat and I'm pleased with the decisions he made against a tough fighter who gets all the credit."