Eddie Hearn believes David Haye could fight Tyson Fury later this year
Eddie Hearn believes David Haye could fight Tyson Fury later this year after Matchroom and Hayemaker teamed up.
Last Updated: 09/09/13 2:59pm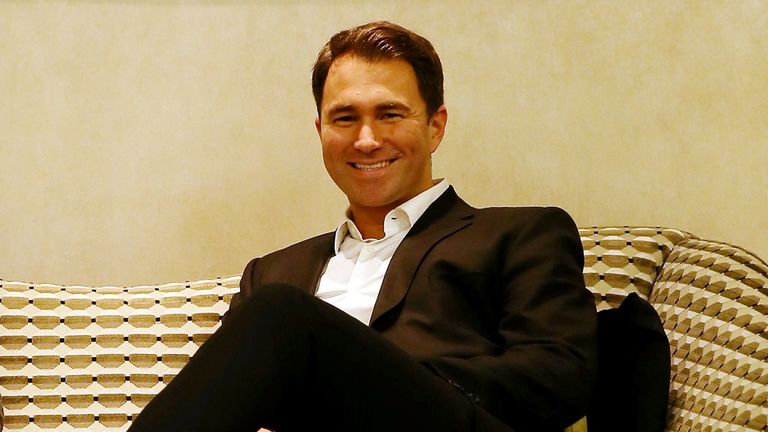 Haye announced that Manuel Charr would be his next opponent on June 29 but thoughts are already turning to a possible clash with fellow Briton Fury in the autumn.
"The Haye vs Vitali Klitschko fight is something we're looking at but there are huge domestic fights as well," Hearn told Sky Sports. "The Tyson Fury fight is a big one and I think Adam (Booth) is already in discussion with their camp about a fight in September or October.
"But David has to force himself into a position where Klitschko has no option but to retire or fight him.
"David's got the hunger back to win the title and that's what inspired us to be part of that plan. He has a burning desire to fight a Klitschko but at the same time he wants to be involved in the biggest fights possible.
"The Fury fight is a massive one, it will generate a huge amount of money and money talks. Fury is at the stage where he needs the big fights to move on to fight a Klitschko, he's proven himself as a good fighter and big personality.
"Everyone's got an opinion on him and you need those personalities in sport. Fury against Haye is a massive fight."
Journey
Hearn elaborated on his new deal with Booth, who trains and manages Haye.
"I've been dealing with Adam Booth over the the last couple of months - obviously George Groves joined us recently - we've been in long discussions and David wants to regain that heavyweight championship," he added.
"We've found a way to work together and I was keen that we got this new journey back on Sky Sports, which was pivotal to getting this deal done.
"Our deal with Hayemaker means we'll be putting the cards together and we've got some big plans for the 29th, potentially a big international heavyweight Prizefighter and some other big names on the card."