Francesco Pianeta believes Wladimir Klitschko is beatable on Saturday night
Francesco Pianeta has vowed to cause a huge upset and beat Wladimir Klitschko in their heavyweight title fight.
Last Updated: 01/05/13 5:44pm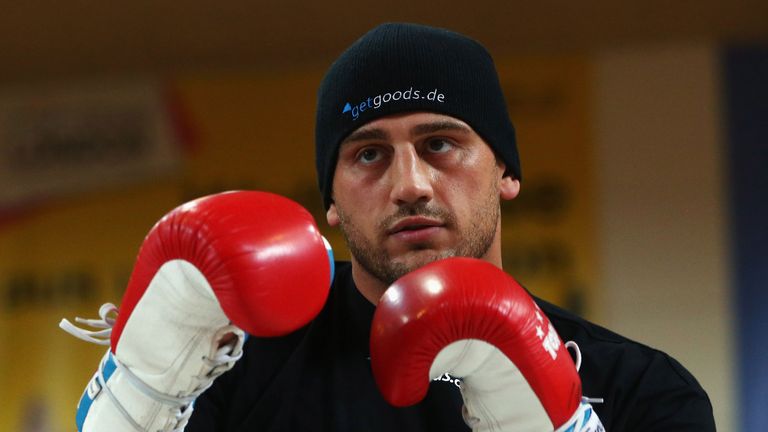 Klitschko will defend his WBA, WBO, IBF and IBO belts in Mannheim against the German-Italian, who has survived testicular cancer and brings an unbeaten 29-fight record.
However, despite operating at a level far below that elites, Pianeta believes he can overcome the odds and cause a shock.
"I will bust my backside to get those belts. I am sure that everyone is beatable," said the 28-year-old.
Klitschko is looking for the 60th win of his career and having put in 143 sparring rounds in preparation, says he is ready.
"I'm as ready as I always am, but I will not underestimate him," said Klitschko, who has used Pianeta as a sparring partner in previous years and has a record of 59-3 with 50 KOs.
"It is the opportunity of a lifetime and he has already won his toughest fight, because he has defeated cancer."
A crowd of 13,000 is expected in Mannheim and the fight will be broadcast in 150 countries, but Klitschko wants a quick knock-out.
"I will give everything for a clear win," he said.
There is little in Pianeta's record to suggest an upset is on the cards - only last year he fought faded duo Oliver McCall and Frans Botha, winning both fights on points.