Floyd Mayweather feels 'unbeatable' ahead of his title defence against Robert Guerrero
Floyd Mayweather insists he is in 'tip-top' shape heading into Saturday's fight with Robert Guerrero.
Last Updated: 03/05/13 3:14pm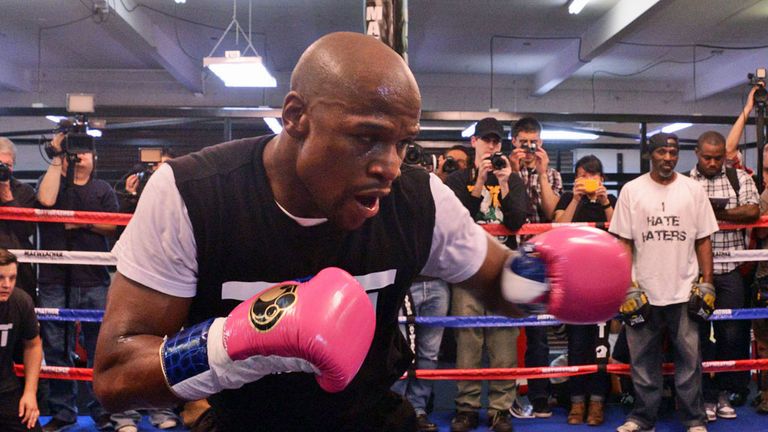 Mayweather remains undefeated in 43 fights and once again enters the ring on the back of a lengthy absence.
However, he has never suffered from ring-rust before and believes his work in the gym will pay dividends once again.
"I feel unbeatable. I'm not going into a fight thinking I'm beatable," he said. "I'm in this sport to go down as the best, and to do what I feel capable of doing.
"If that's the way (for Guerrero) to build his confidence, to get himself mentally prepared, then more power to him. But I'm in tip-top shape. I've been been in the gym working hard.
"You don't get to the pinnacle by not facing and fighting the best competition. I beat everybody in the 90s and I beat everybody in the 2000s, and here I still am 17 years later.
"My main focus is to win. I focus on winning and I'm always going to control the tempo of any fight because of my experience."