Wladimir Klitschko: I'll need to be at my best to defeat Francesco Pianeta
Wladimir Klitschko says he will need to use all his experience in his bout with Francesco Pianeta on Saturday night.
Last Updated: 03/05/13 3:59pm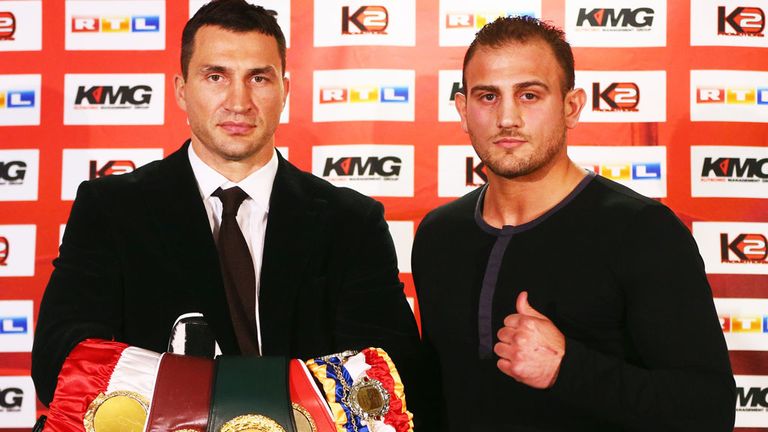 The 37-year-old Ukrainian is strongly tipped to record his 60th career win in Mannheim and retain his WBA, IBF and WBO heavyweight titles.
Klitschko used to spar with his 28-year-old opponent but insists he will not be underestimating the Italian.
"I don't want to and I won't underestimate Francesco Pianeta," said Klitschko. "I have prepared how I should, because I know what to expect.
"He's a young chap who, of course, doesn't know his limits. They have to be shown to him in the ring.
"He's very ambitious I understand. I was in the same skin and this is familiar to me, and therefore what is in his head and in his team's is that this is the chance of his life, and of course he'll give everything to win this fight.
"This is familiar to me and, as I've already said, I have been through this and seen it in others who have fought against me. They see the weaknesses in themselves, and I wish them luck with that."
Pianeta comes into the bout with an unbeaten record from 29 fights and is hopeful of using his sparring experience to catch Klitschko out.
"I know him from inside the ring," he said.
"Together with my coach Dirk Dzemski we have a tactic to draw Wladimir out of his comfort zone. Then he's vulnerable."