Paulie Malignaggi is confident he will upset the Adrien Broner apple-cart
Paulie Malignaggi believes Adrien Broner is over-rated and says he will burst his bubble when they clash on June 22.
Last Updated: 09/05/13 9:50am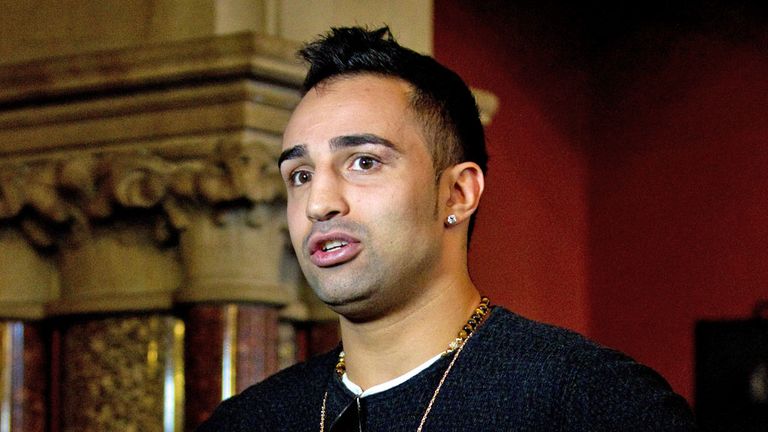 Broner, a two-weight world champion, will step up two weight classes to challenge Malignaggi for his WBA welterweight title.
And although he is being talked about as 'the next Mayweather' in boxing circles, 32-year-old Malignaggi insists he has plenty to prove.
"Adrien is nothing more than a Floyd Mayweather wannabe," he said. "He tries to fight like him and he talks and breathes like him. He needs to get his own character. It's a big insecurity for him.
"Broner is coming up a weight class against a real man and he is going to get hit a lot too.
"Guys like (Broner) are a dime a dozen. I am fortunate to get these kinds of opportunities and usually I am able to upset the apple-cart.
"I didn't get my titles handed to me, I earned them. What happens to Broner when it isn't easy? He's never been put in this situation before.
"I thought this was the easiest fight they offered to me. They're giving me an ex-junior-lightweight. It was a no-brainer. He has good speed and power but a lot of what he does is over-rated."
The Broner match-up is manna from heaven for Malignaggi, who has been struggling to secure the big fights since losing to Amir Khan three years ago and will enter the ring a huge underdog against Broner.