Choi has vowed to destroy John Simpson when they clash in Glasgow on Saturday
Choi Tseveenpurev has vowed to inflict pain on John Simpson in their WBO Inter-Continental super featherweight fight.
Last Updated: 10/05/13 3:59pm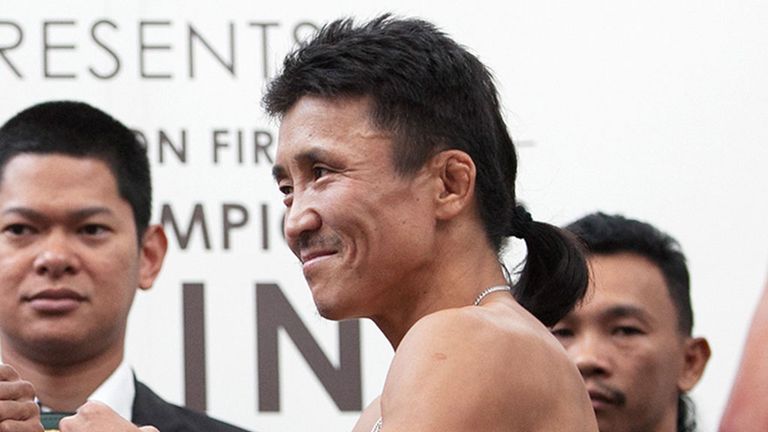 The bout provides chief support as Ricky Burns defends his WBO lightweight title against Jose Gonzalez in Glasgow.
And 41-year-old Choi believes he will be too strong for the former British and Commonwealth featherweight champion, who is 12 years his junior.
"John Simpson is a little boy to me," said the Manchester-based Mongolian. "John is a little kid, I will handle him no problem. I am winning this fight. If it goes early it goes early but it doesn't matter if it doesn't, I am winning this fight.
"I give you blood, sweat and tears every time until the last breathe. I will fight until the last breathe - can John Simpson say the same thing? No, John Simpson cannot say the same thing.
"I have seen the fights where John Simpson has lost and has he given it his all? No. Trust me; Simpson is going to get hurt badly in this fight."
Old man
Choi claims he has been avoided for long periods during his career but says his willingness to fight anyone, anywhere will pay off.
"This just shows how much of a coward that most guys in professional boxing are, that they wait until they think I am an old man before they fight me," he added. "They didn't want anything to do with me when I was knocking out everybody.
"Whatever opportunities come along I will look at but first things first I have to take care of Simpson and I am not looking past John. He is a very good fighter and he comes to fight; I hope that he doesn't run.
"I just hope that he doesn't run and that he comes to fight because if he comes to fight not only will I destroy him but the fans will get what they want to see as well."