Doncaster bantamweight Jamie McDonnell admits he never dreamt he would fight for a world title
Jamie McDonnell never dreamt he would fight for a world title - because he is not even a boxing fan.
Last Updated: 10/05/13 3:20pm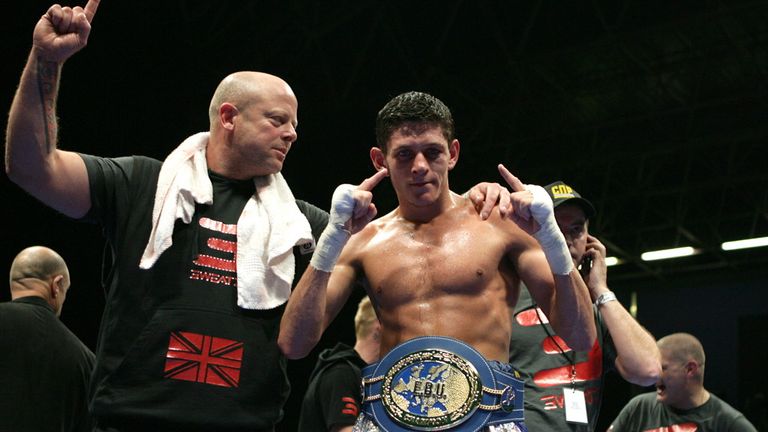 The Doncaster bantamweight faces unbeaten Mexican Julio Ceja for the vacant IBF belt in front of his own fans at the Keepmoat Stadium on Saturday.
Claiming a world title will be his greatest achievement but the Yorkshireman admits he can hardly claim to be fulfilling a childhood ambition.
McDonnell (20-2-1, 9KOs) said: "Everyone says 'it's my dream to win a world title' but do you know what, it was never a dream for me.
"You just take each fight as it comes. I didn't even know what a British title was when I boxed for it because I'm not a boxing fan.
"I don't follow it. I do it because I'm good at it and it pays well but I've not seen your Muhammad Ali fights and Mike Tyson fights because I'm not a boxing person.
"I like doing it and I'm obviously good at it. I didn't dream of winning a world title. I hadn't even seen a world title belt or knew what one looked like until a few years ago and I started winning things.
"I won the English, British and Commonwealth titles and that's when I started taking notice because when you've got some belts you start getting more attention. Then I won the European and you start thinking 'chuffing hell, the next step is a world title'."
Drive
The 27-year-old added: "I've gone up the rankings and started thinking I can actually be a world champion and you want it then, when you realise it's realistic.
"It drives you on and I'm here now and will hopefully be a world champion on Saturday."
"It doesn't get much bigger than this - I'm in my own town in the biggest venue available. I'm living the dream in that sense. I want it so badly. It means everything now."
Ceja, 24-0 with 22 knockouts, has never boxed outside of his native Mexico but envisages no problems stepping into the lion's den.
"I'm actually happy to fight for the world title in England," said the 20-year-old.
"I'm perfectly prepared for the fight and I know McDonnell has never fought anybody like me. His record shows that, because there are no names there."