Jamie McDonnell crowned as IBF champion after points win over Julio Ceja
Jamie McDonnell was crowned as a world champion after taking the IBF title with a points victory over Julio Ceja.
Last Updated: 12/05/13 7:58am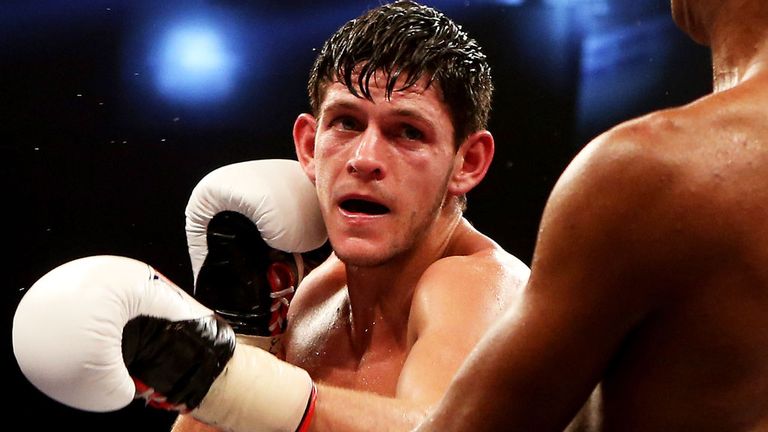 McDonnell was forced on the back foot by the Mexican in the early rounds, but his disciplined display and high workrate earned a majority decision, with an extremely generous score of 118-110 followed by tallies of 115-113 and 114-114.
Ceja has a reputation as a big puncher and McDonnell wisely adopted a cagey approach in the opener, keeping his opponent at bay with range-finding jabs.
But Ceja continued to march towards McDonnell and he landed hurtful hooks to the body in the second, while the Englishman shipped more spiteful shots in the third.
McDonnell fired back in the fourth with left hands before an uppercut got his attention, but the Englishman appeared to edge the fifth by visibly upping the tempo.
Ceja again was the bully in the sixth, forcing McDonnell back with stinging shots, although the home favourite rallied in the seventh and pumped out combinations.
McDonnell's dogged effort appeared to turn the tide as Ceja was struggling to last the pace, but he gave a reminder of his threat with big shots in the 10th.
Worse was to follow in the 11th as Ceja uncorked a huge hook on McDonnell, but he shook it off and battled through the round.
McDonnell finished the final round strongly and was roared on to victory by his delighted hometown crowd.