Manuel Charr has said he will knock out David Haye in their fight in Manchester on June 29
Manuel Charr is confident he will knock David Haye out and earn a deserved rematch with Vitali Klitschko.
Last Updated: 14/05/13 11:58am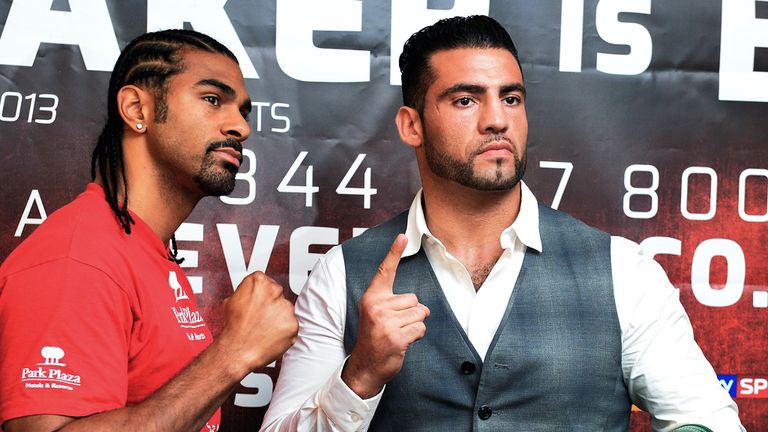 Charr suffered his first career defeat at the hands of the WBC heavyweight champion last September, when the Syrian was stopped in the fourth round due to a bad cut.
'Diamond Boy' had been down in the second round of the fight but believes he would have claimed victory in the latter part of the bout.
"It was my strategy to start slowly, make him miss a lot of punches and then come on strong in the middle and late rounds," he said. "He's an old man, very slow, and I expected him to get tired as the fight went on.
If you watch round four I was landing a lot of punches on him before the fight was stopped. Vitali knew how that fight was going to end. He knew he couldn't beat me. And he didn't beat me - the doctor stopped the fight."
Eliminator
And with two wins in the interim, Charr believes he will stop Haye on June 29 in what he sees as an elimiinator for another shot at Klitschko.
"Vitali doesn't want to fight David and he doesn't want to fight me again, either," said Charr. "But if Vitali is any sort of champion he will look at this fight on June 29 and then fight the winner. We both want him and we have both earned the right to get a shot.
"He's never fought David Haye, and Haye has called him out for three years now. Vitali said he wanted to knock him out, shut him up and all this other rubbish, but he never did anything about it. The fight has never happened.
"I won't let Vitali do the same to me. I want my rematch and to get it I have to knockout David Haye on June 29. So that is exactly what I will do."
Klitschko has yet to confirm whether or not he will fight on, as the 41-year-old continues to build a political career in his native Ukraine.