Lee Purdy intends to make the most of his opportunity against Devon Alexander
Lee Purdy intends to make to most of what he feels is a dream come true when he takes on Devon Alexander on Saturday.
Last Updated: 14/05/13 5:28pm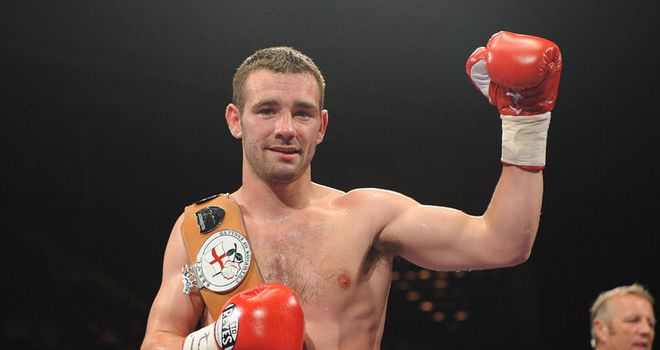 The Essex banger was handed the chance of a lifetime when Kell Brook was forced out of a fight with IBF welterweight champion Alexander.
Purdy had just been promoted to fifth in their rankings and both fighter and promoter jumped at the chance to plug the gap.
"When you lace up a pair of gloves when you're a young boy this is what you dream of and it's come true," said Purdy.
"I'm excited for the fight, I'm ready, it's at late notice but I'm in good shape and I'll be dangerous for 12 rounds.
"We've got 12 three-minute rounds and it comes to more than just skills in the pro ring.
"You need heart, you need power, you need durability to get through a long 12-round fight and I believe I've got all of that in abundance.
"I'm ready to fight for as long as it takes. I haven't come all this way to America to let the fans down. I've come here to fight and I'm going to find a way to win."
"When me and Devon step in that ring it doesn't matter where the ring is in the world. It's a ring at the end of the day and Devon that's going to be in front of me.
"I'm in great shape and ready to put a big statement out there."
Purdy has never fought anywhere near the class of Alexander yet the American refuses to take his challenge lightly.
"I wanted to fight Kell Brook because he's considered one of the best at 147, I wanted to beat him but they put Lee Purdy in front of me and now I have to beat him," said Alexander.
"I'm a student of the game. I don't take anybody lightly. I want to send a statement to everybody at 147 that I am a force to be reckoned with and that's what you're going to see on fight night.
"Lee Purdy is coming to fight, he's hungry, he wants my title but he is just in the wrong spot at the wrong time."