Meet the Prizefighters
We get up close and personal with this week's cruiserweight combatants.
Last Updated: 18/05/13 2:56pm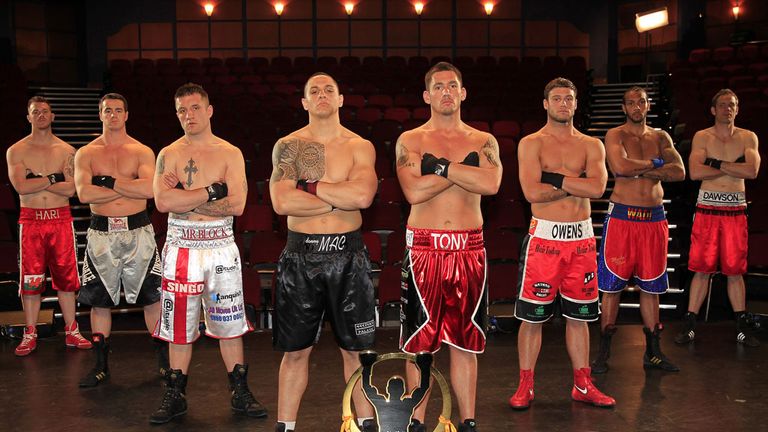 This weekend sees the 30th installment of Prizefighter, the third edition of the cruiserweights, at the event's spiritual home of York Hall, Bethnal Green.
And it promises to be an exciting night - the big men often provide some of the best action. Half of this weekend's combatants have won fights after being on the floor while the first edition provided six knockdowns in seven fights!
Here we take a closer look at the contenders for the £32,000 winners' cheque - and don't forget there's £2k on offer for every win via stoppage!
Wadi Camacho
From: Canning Town
Age: 27
Record: 6-1
Camacho has already proved to be a fan favourite with four KOs in six wins, while he's also hit the deck twice including in defeat to China Clarke last time out. 'Macho-man' ran out of steam that day but his decent amateur schooling means he can box as well as trade. Prizefighter offers him an excellent route back to possible title contention.
Sky Bet odds 10/3
Conall Carmichael
From: Belfast
Age: 34
Record: 4-0
Carmichael is looking to emulate friend and sparring partner Martin Rogan in coming from obscurity to win Prizefighter. However, after a promising amateur career Carmichael fell out of love with the sport and only made his pro debut aged 33. The former barman-turned-doorman will need to call on all his amateur experience to make an impression.
Sky Bet odds 9/2
Neil Dawson
From: Rotherham
Age: 32
Record: 11-1
Dawson likes to 'bring the fight' and has come off the floor to beat Tony Moran and Menay Edwards. Stunned Tony Conquest last time out with a first round stoppage win and victory will put him first in line to fight British champion Jon-Lewis Dickinson. The joiner had to quit the ring for five years to pay the bills but is now on the verge of breaking through. Believes Prizefighter will not de-rail his title ambitions even if he loses.
Sky Bet odds 7/2
Martin Grainger
From: Heywood
Age: 28
Record: 8-6
Has stepped in at a week's notice after Tony Conquest withdrew with a back injury. Coming off back-to-back defeats and has also been in with Jon-Lewis Dickinson and David Price. Capable at his level but will be an outsider this weekend.
Sky Bet odds 25/1
Danny McIntosh
From: Norwich
Age: 33
Record: 13-4
It's no secret that Danny has been sparring with Mikkel Kessler ahead of his fight with Carl Froch, but this is his first professional appearance at 200lb. He had a mixed career at light-heavy, winning a European title but knocked down four times by Nathan Cleverly and flattened by Tony Oakey. Comes into the event on the back of three successive defeats. Size is also an issue, although he has been sparring with heavyweight and stablemate Richard Towers.
Sky Bet odds 9/2
Shane McPhilbin
From: Bulwell
Age: 27
Record: 8-6
Stunned Leon Williams to win the British title with a last round stoppage in 2012, but lost it controversially to Enzo Maccarinelli after having the Welshman down twice early on. Enzo failed a drug test but McPhilbin went up against Jon-Lewis Dickinson for the vacant title, and lost. Also beaten twice since, he is nonetheless tough and re-motivated by Prizefighter and the birth of his first child.The format should suit.
Skybet odds 8/1
Hari Miles
From: Blackwood
Age: 27
Record: 7-7
Miles is tough and will fight anyone - his record proves it. Has lost five of his last six but don't let that put you off, his opponents included European champion Mateusz Masternak, former world-title challenger Enad Licina and domestic contenders Stephen Simmons and Danny Price. Took two of those fights at short notice and believes Prizefighter will see him in a new light.
Sky Bet odds 10/1
Nathan Owens
From: Castleford
Age: 24
Record: 5-0-1
The youngest combatant and least experienced if you take into account his lack of amateur experience. Stopped the durable Paul Morris after hitting the deck but was held to a draw last time out although was unlucky not to get the verdict against Paul David. Progressing well but this may be too soon in his development.
Sky Bet odds 9/1
The two reserves this week are Stockport's Chris Healey (3-1) and Wayne Brooks (6-3-2) from Cardiff.