Lamont Peterson is not concerned by Lucas Matthysse's power ahead of their fight in Atlantic City
Lamont Peterson believes he is ready to take the best Lucas Matthysse has to offer ahead of their fight in Atlantic City
Last Updated: 18/05/13 10:40am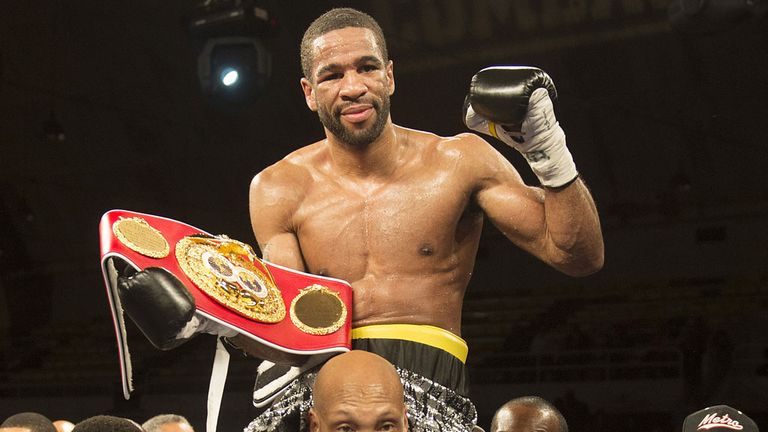 Peterson will come up against one of the most feared boxers in the heavy-handed Matthysse, however the teak-tough American will not be overawed.
"We're fighting each other for a reason, because we're two of the top guys that want a challenge and that's what we're going to do Saturday night," he said.
"I normally don't worry about anybody's punching power before the fight. I understand that it's boxing and I'm going to get hit, so I just don't worry about it. That's something that's a given.
"If I get hit hard or not, that really doesn't make a difference to me. I'm willing to take any shot that anybody can give out."
Matthysse has claimed 31 of his 33 wins via stoppage while his only two defeats have been contentious ones - split decision losses to Zab Judah and Devon Alexander.
Confidence
However, he confessed he is not going out there with the mentality that he has to stop Peterson in order to get the victory.
"I'm not worried about that," he said. "I'm going to come out to do my work. I'm going to work just like I've been working hard for the fight and I believe the judges will give a clear decision.
"Early on in my career I found out that I had a good punch (and) I've obviously trained hard throughout my career to obtain that. And, yes, it gives me calm.
"It gives me a lot of confidence and I'm very calm in the fights because I know what the opponents are thinking about in order to land one punch - they might get caught with one of my punches.
"So obviously it's a great deal of confidence that I have because of my punch."
Peterson's IBF light-welterweight title will not be on the line as the sanctioning body does not recognize another body's 'interim' belts, of which Matthysse holds the WBC version.
However, the Argentinian's strap remains in play meaning the winner will almost certainly get a shot at the WBC's full champion and widely recognized ruler at 140lbs - Danny Garcia - later this year.