Former Prizefighter winner Larry Ekundayo won an eight-round contest on Saturday
Larry Ekundayo was victorious on his return to the ring on Saturday night when he beat Frenchman Howard Cospolite.
Last Updated: 20/05/13 5:16pm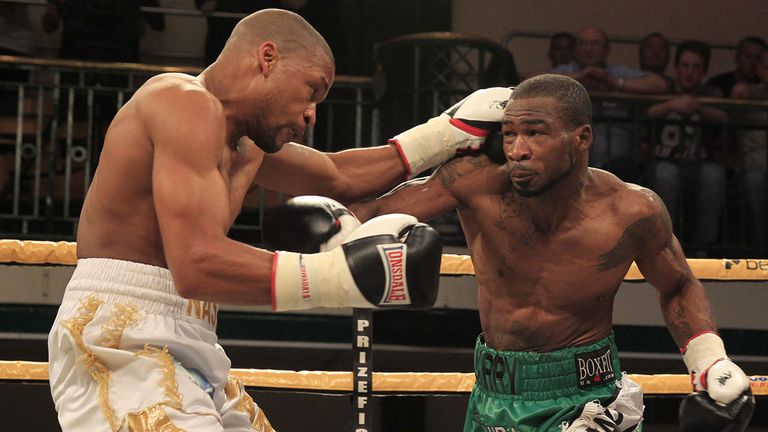 'The Natural', who won Prizefighter in November on the back of just two professional fights, had Cospolite down in the second round of their eight-round contest at York Hall.
Cospolite (now 8-2-1) went in search of Ekundayo, who impressed with stylish combinations off the back foot while making his opponent miss with regularity.
The French journeyman had his moments but Nigeria-born Ekundayo impressed in the final session to seal victory 79-74 on the card of referee Richie Davies.
Ekundayo has been mourning the death of his grandmother, who brought him up when he arrived from Nigeria as a boy.
However, he is now likely to move quickly through the welterweight ranks after manager Spencer Fearon did a deal with Matchroom promoter Eddie Hearn to appear on his shows.