Trainer Rob McCracken is confident Carl Froch's hard work will pay off on Saturday
Rob McCracken says Carl Froch is in a great place ahead of his fight with Mikkel Kessler on Saturday night.
Last Updated: 21/05/13 6:07pm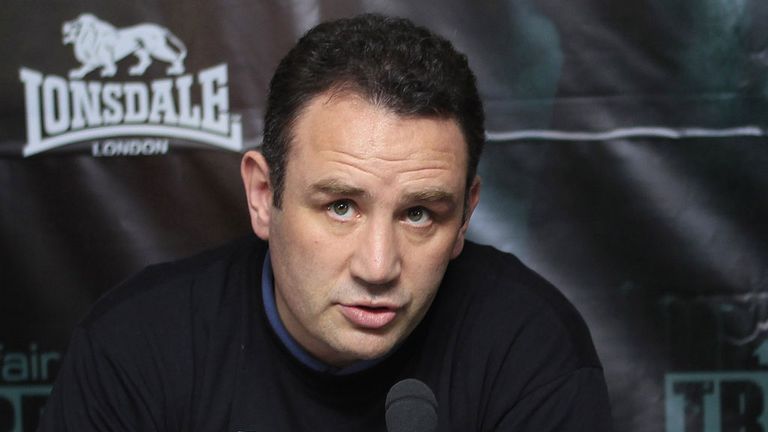 McCracken has trained Froch throughout his career and the pair have formed a close friendship, with Froch being best man at McCracken's wedding last year.
And while the former middleweight title contender admits he will be as nervous as ever on the night, he is confident the work has been done to secure revenge over the Dane.
"He's trained very hard for this, the fight matters a lot to him so he'll be a little bit tense these last few days," he told Sky Sports.
"I'm sure they all get nervous at this level, they're all very good fighters. He's knows what's coming and he's looking forward to it, it's his chance to put the record straight.
"He's my mate, of course I get nervous. It's very difficult at this level but he's done fantastically well and hopefully defeating Kessler will be the icing on the cake."
Froch has reportedly been sparring bigger men over 15 rounds in preparation for the fight and McCracken said training had gone to plan.
"He's put all the work in but the problem you have is you can overdo it and you can underdo it and it's a very fine line," he added. "That's why I'm here, to get the training right.
"I think we've got it smack on, we eased him down last week in sparring and now he's fresh again and ready to go.
"Everything's good, he's feeling happy and that's the state of mind we want him to be in.
"I'm confident but as long as he wins and performs well that's all it's about."