Carl Froch says he will kill Mikkel Kessler if he has to to get the win on Saturday
Carl Froch raised the stakes on Wednesday evening by vowing to do whatever it takes to beat Mikkel Kessler on Saturday.
Last Updated: 23/05/13 10:35am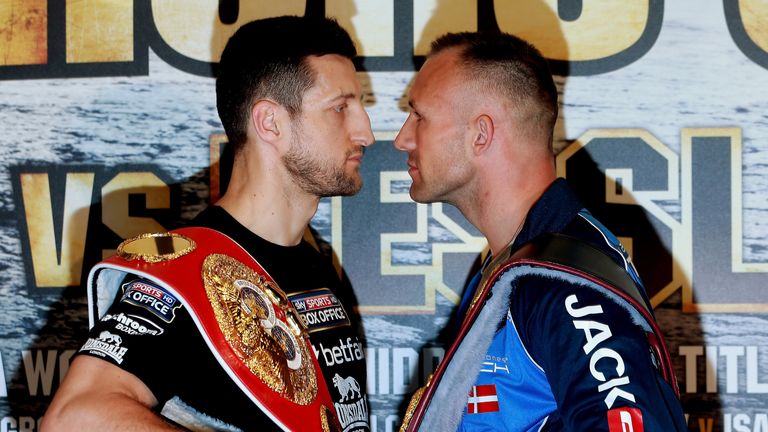 Froch was clearly in fight mode at a passionate final press conference where he vowed to kill Kessler if he had to.
"When I am smashing his face in, I am going to go for the kill," said Froch. "I want to do him some damage. I will kill him if I have to. I want to put the record straight.
"I've never felt like this before. I've wanted to win before, but there is something about this guy that winds me up. It's anger and I've got to channel it.
"I'm in there not just to win this fight but to put him out of the game. I don't want to see him any more. I'm sick of him, I'm sick of the fact he has beaten me. I want to put the record straight.
"And if that means I have to do him some serious damage, then I will do. After all, I had to watch him strap my belt around his waist.
"He's all right, Kessler, but he is quite cheeky coming over here to England to fight me, thinking he can come to my home turf and beat me after everything I have done."